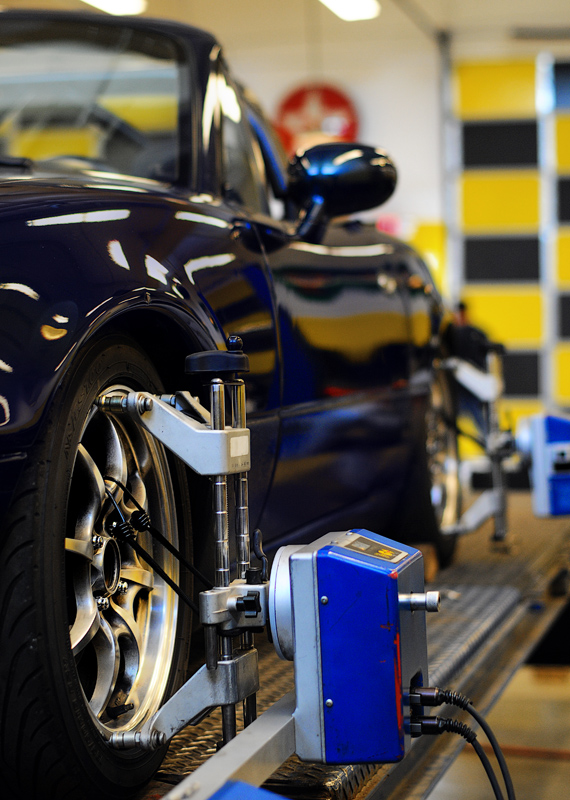 After getting my suspension all set where I wanted it, it was time for an alignment. I went over to Boulevard Automotive (2nd and Candelaria) and had Keith work his magic. $100 and some change and I went from basket case handling to smooth and precise. Well worth it.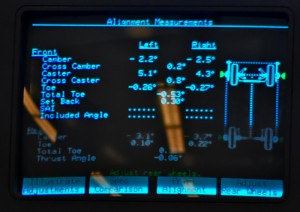 Here are the before numbers. Sadly, I didn't click until Keith started working on the front, so the screen darkened the back. This was shot from the driver's seat, so I apologize for the low quality. Click to see the larger size. Notice the crazy toe-out in the front? Damn! No wonder bump steer was so bad. And -3.7 camber on one side in the back? Yikes.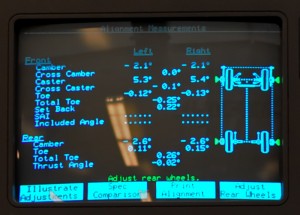 And the after numbers. -2.1 camber in front, -2.7 in the back. Not too aggressive, but aggressive enough to give a decent ride through the corners. 1/8 toe-out in the front and 1/8 toe-in on the back.