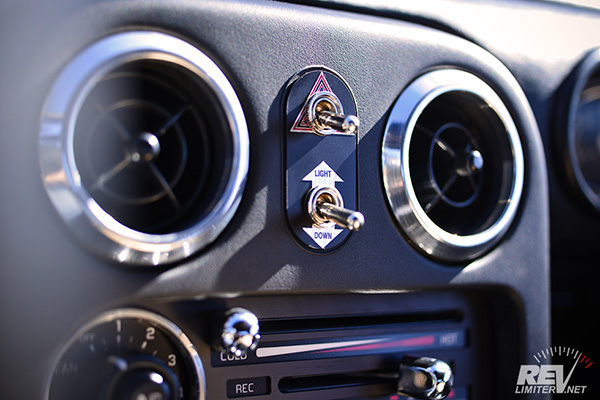 Retro Hazard Switch
Details
Plug-and-play hazard and headlight motor control for all NA (first generation) Miatas!
Both flat dash (NA6 89-93, no airbag) and curved dash (NA8 94-97, passenger airbag) specific versions available. This is a first as no other shop has ever made a hazard plate for the curved NA8 dashboard.
OEM wiring harness. Just remove the stock switch and plug in this one.
No core charge! No OEM parts are used.
Multiple options available for the front switch plate - brushed or black anodized with different labels.
Carbon fiber available for NA6 only.
High current industrial switches should outlast your car.
Shipping calculated at checkout. US customers receive Priority Mail. International orders will be sent via EMS or Priority International.


Buy the Retro Hazard Switch - Brushed - $79 USD
Site Navigation
Latest Blog Posts
Mona Kills Cones
Posted on Wed, 17 Apr 2019 02:03:52 +0000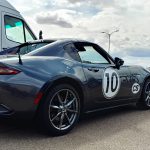 Ramona gets a chance to be driven in anger.
Read more...
ND Gauge RE-install Short Cut
Posted on Mon, 18 Mar 2019 14:42:41 +0000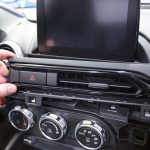 A slick shortcut to make installing the second set of gauges on your ND much easier.
Read more...
ND Gauges Exist!!!
Posted on Mon, 18 Mar 2019 14:19:10 +0000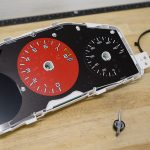 After making gauges since 2002 and professionally since 2011, I can finally say that I make them for EVERY Miata on the planet! ND gauges are finally out!
Read more...
NA Miata Gas Fumes SOLVED
Posted on Sat, 16 Feb 2019 03:12:46 +0000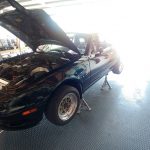 Further work in eliminating Miata gas fumes. And, spoiler, I FIXED IT!
Read more...
Mooneyes Hot Wheels
Posted on Fri, 25 Jan 2019 21:22:24 +0000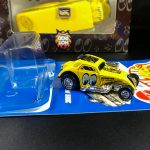 A quick post about some new Hot Wheels.
Read more...