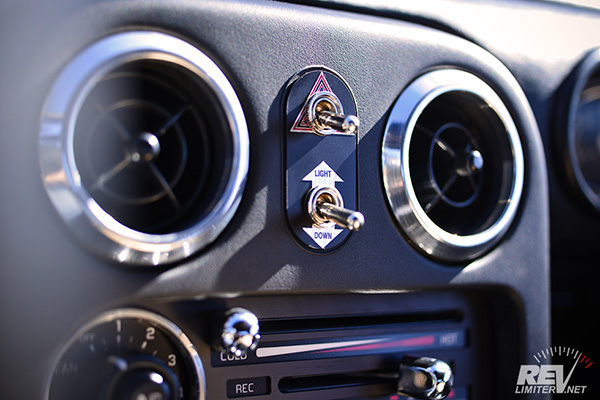 Retro Hazard Switch
Details
Plug-and-play hazard and headlight motor control for all NA (first generation) Miatas!
Both flat dash (NA6 89-93, no airbag) and curved dash (NA8 94-97, passenger airbag) specific versions available. This is a first as no other shop has ever made a hazard plate for the curved NA8 dashboard.
OEM wiring harness. Just remove the stock switch and plug in this one.
No core charge! No OEM parts are used.
Multiple options available for the front switch plate - brushed or black anodized with different labels.
Carbon fiber available for NA6 only.
High current industrial switches should outlast your car.
Shipping calculated at checkout. US customers receive Priority Mail. International orders will be sent via EMS or Priority International.


Buy the Retro Hazard Switch - Brushed - $79 USD
Site Navigation
Latest Blog Posts
Mona's New Shoes
Posted on Tue, 12 Jan 2021 00:38:45 +0000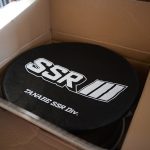 The ND finally dumps the stock wheels in favor of something a little more classy.
Read more...
Refinishing the Wood Watanabe Falcon
Posted on Thu, 24 Dec 2020 04:52:10 +0000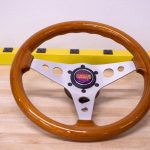 The Arigorni steering wheel gets a complete facelift.
Read more...
Once Upon a Sharksgiving Night
Posted on Sun, 29 Nov 2020 04:14:06 +0000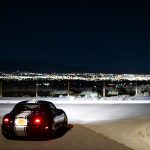 Some test photos from my newest SLR. Sharka was a very willing subject.
Read more...
Cappuccino Leather Armrest Lid
Posted on Thu, 22 Oct 2020 21:28:29 +0000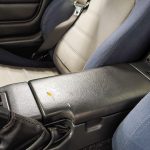 A repeat of a very very old Miata project. The Cappuccino gets a leather console lid.
Read more...
It's nice when Cappuccinos start…
Posted on Fri, 09 Oct 2020 02:03:26 +0000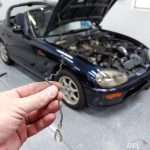 Being 25 years old, rare, and imported, there's a lot of unknowns about my Cappuccino. Also the fact that I work from home and don't drive all that much. Recently, Cap decided he didn't like starting up all the time. No fun. As an upstanding member of the 90s Turbo JDM Society(tm), my Cappuccino came […]
Read more...