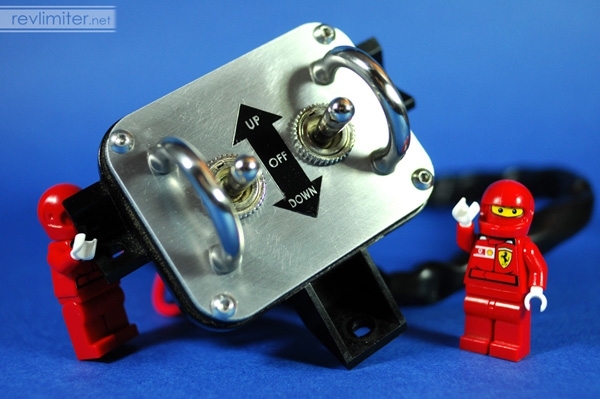 NA Retro Electric Window Switch
Details
Plug-and-play power window control for all NA Miatas (89-97).
OEM fit and finish. It bolts on and plugs in like the stock piece.
Flush mount - the top metal plate sits flush with your console (ever so slightly below actually).
No core charge! No OEM parts are used.
Available in brushed aluminum or black anodized.
High current industrial switches can handle a lot more juice than the weak stock switches can.
But really, they just look cool.
Shipping calculated at checkout. US customers receive Priority Mail. International orders will be sent via EMS or Priority International.


Buy the NA Retro Window Switch - Black Anodized - $159 USD
Site Navigation
Latest Blog Posts
Baby Mud Guards (Front, NA)
Posted on Fri, 28 Jun 2019 00:08:04 +0000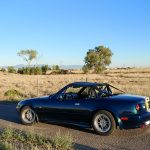 Some new DIY mud guards for Sharka.
Read more...
RS Limited OEM Side Skirts
Posted on Sat, 22 Jun 2019 02:47:18 +0000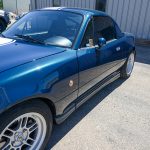 Sharka gets one of (if not THE) most rare OEM Miata parts ever made.
Read more...
Visiting Flyin Miata
Posted on Wed, 12 Jun 2019 01:45:00 +0000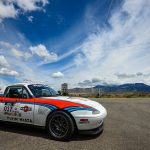 I got to visit Flyin' Miata! Warning - much fanboy babbling lurks inside.
Read more...
Mona Visits Arches
Posted on Thu, 06 Jun 2019 02:00:22 +0000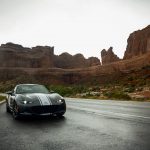 Ramona straightens out the curves in Arches National Park.
Read more...
XIDA ND Suspension Install
Posted on Tue, 21 May 2019 03:50:25 +0000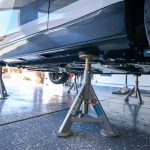 Mona dumps the soft GT suspension in favor of a set of XIDAs from Supermiata.
Read more...