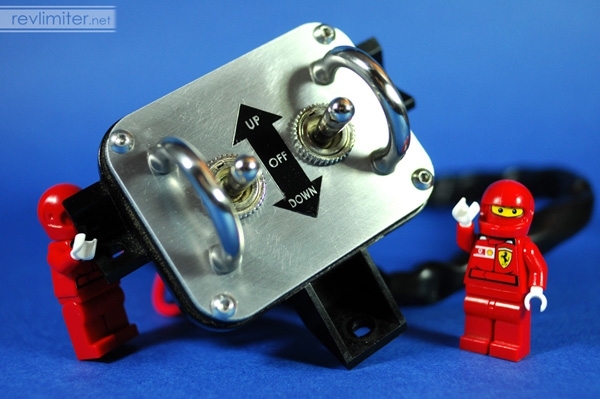 NA Retro Electric Window Switch
Details
Plug-and-play power window control for all NA Miatas (89-97).
OEM fit and finish. It bolts on and plugs in like the stock piece.
Flush mount - the top metal plate sits flush with your console (ever so slightly below actually).
No core charge! No OEM parts are used.
Available in brushed aluminum or black anodized.
High current industrial switches can handle a lot more juice than the weak stock switches can.
But really, they just look cool.
Shipping calculated at checkout. US customers receive Priority Mail. International orders will be sent via EMS or Priority International.


Buy the NA Retro Window Switch - Black Anodized - $159 USD
Site Navigation
Latest Blog Posts
ND Miata/MX-5 Oil Change
Posted on Mon, 13 May 2019 03:21:22 +0000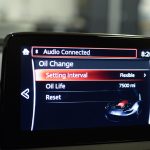 A quick ND oil change blog... mostly so that I can look up torque specs here later.
Read more...
CarbonMiata ND Spyder Grille Install
Posted on Sun, 12 May 2019 03:47:58 +0000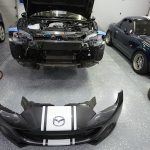 Mona gets a new grille from CarbonMiata.
Read more...
Full Scale Hot Wheels
Posted on Sun, 28 Apr 2019 22:16:09 +0000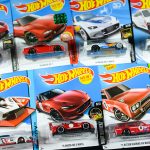 This post may contain a grey ND-RF with a ton of vinyl stuck on the sides....
Read more...
Mona Kills Cones
Posted on Wed, 17 Apr 2019 02:03:52 +0000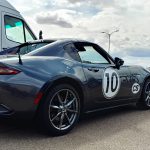 Ramona gets a chance to be driven in anger.
Read more...
ND Gauge RE-install Short Cut
Posted on Mon, 18 Mar 2019 14:42:41 +0000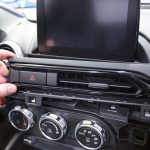 A slick shortcut to make installing the second set of gauges on your ND much easier.
Read more...