Gauge Installation Services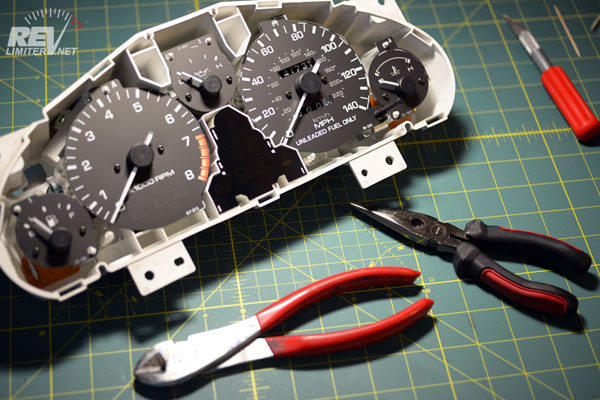 Gauge installation
Don't feel like installing the gauges yourself? No problem! I can help.
I can swap out gauges for you while I've got the cluster open. An NA owner might want a dummy oil gauge replaced by the 89-94 working oil gauge for example.
I can also install a center indicator panel and do the cluster wiring mods.
Of course, hacking up the partitions behind the tach (and speedometer for NB owners) is included.
Most importantly, you won't have to worry about ruining a gauge. If I happen to ruin one, I'll just make you a replacement before shipping, no charge.
This service is for NA or NB Miatas only. NC and non-Miatas can't take advantage. Sorry.




Cost: $75 + shipping both ways.

There is very little turn around time to worry about. I can install the gauges the same day I receive your cluster and have it shipped out the next morning. Also, you will pay actual shipping costs. I don't inflate them with handling fees or anything.

What I do: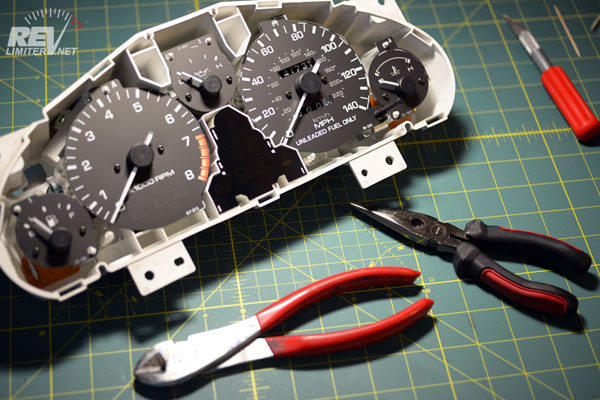 First, I crack open the cluster. In a decade of doing this, I've never broken one while opening it.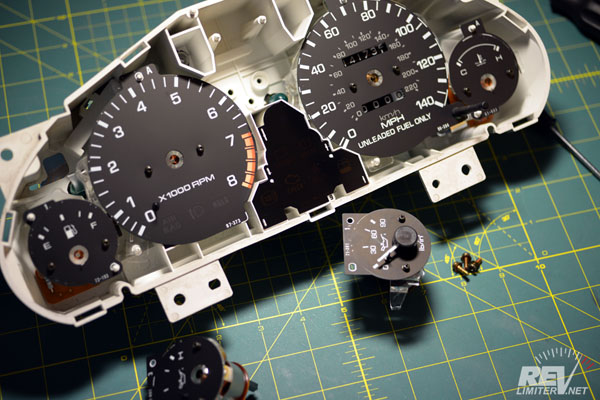 If requested (and supplied with parts), I can swap out any of the individual gauges.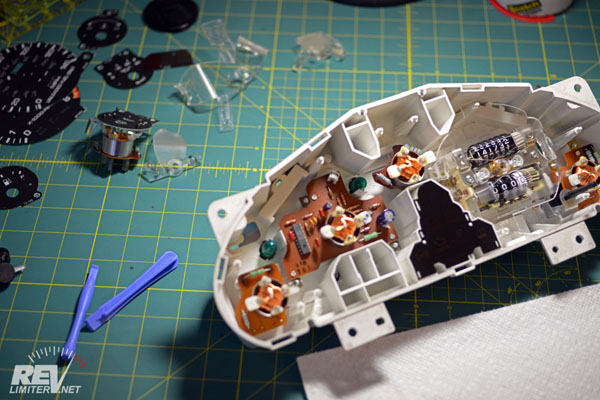 All OEM gauge faces removed and set aside. You will receive these in the package with your cluster.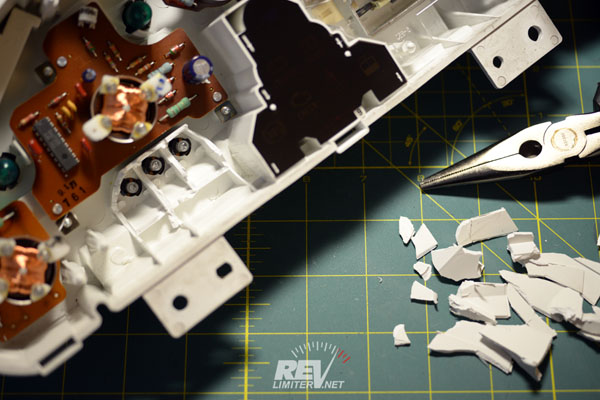 The partitions are removed so that light will shine through the bottom of your new tach face.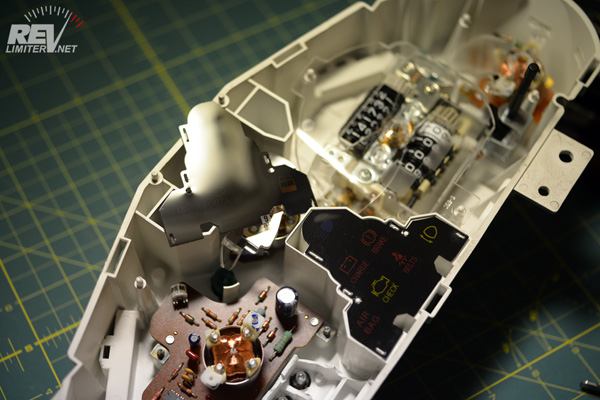 Next, if so ordered, the center indicator panel is swapped out for my modified one.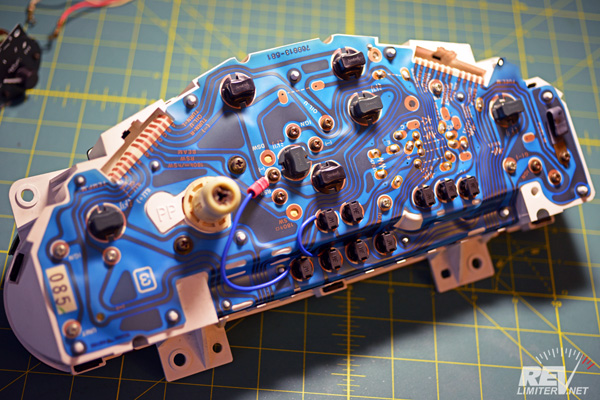 Then I do the wiring change to the back of the cluster to let the new CEL and pop up lights function. You will still need to make the wiring change in the harness (attached to your car).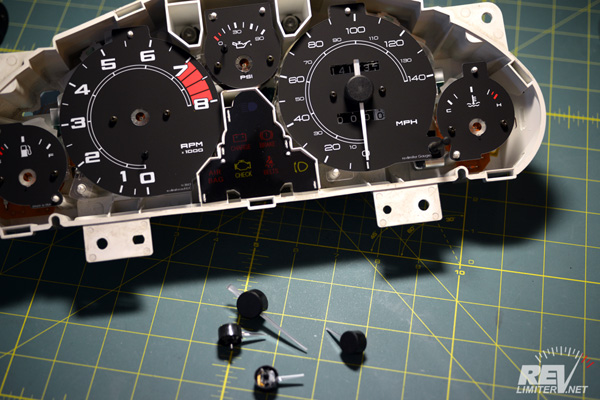 Lastly, I install the speedometer needle.
You install the other 4 needles yourself.
The other four gauges need to have their needles calibrated while attached to your running car. I cannot do this without having your car to sit in. The only one that can be installed and (roughly) calibrated is the speedometer (both on the NA and NB).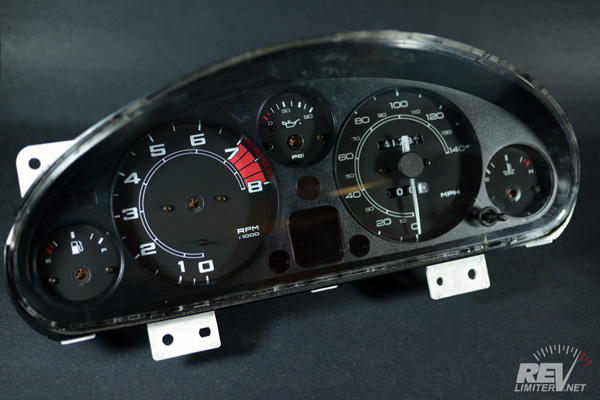 All closed up and ready to be shipped back to the owner.

How to Order
Orders are done via email. If time is short (your Miata is your only car) and you need the gauges installed as quickly as possible, definitely tell me about this. I usually turn these around over night anyway, but if there's an extra rush, I'd like to know about it.
Go
hit the order form
and we can get the process started.
Site Navigation
Latest Blog Posts
NB HVAC + Bucky Update
Posted on Mon, 24 Sep 2018 04:23:19 +0000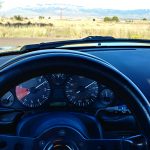 Bucky gets the spotlight after far too long. And a new product for the store?
Read more...
A Best Man Gift for Car Guys
Posted on Fri, 14 Sep 2018 22:03:59 +0000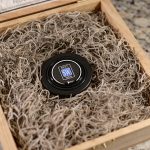 Some orders are... a bit more interesting than others. Or at least different than the others. This was both an interesting and different one.
Read more...
Just Another Night
Posted on Wed, 29 Aug 2018 04:18:12 +0000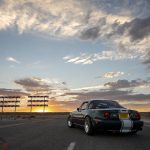 A few New Mexico sunset photos with a little striped car blocking some of the scenery.
Read more...
Review – HyLoft Tire Storage Rack
Posted on Mon, 13 Aug 2018 04:23:06 +0000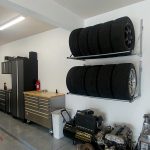 A new garage means a chance to upgrade some stuff. In this one, I install and review some tire storage racks from HyLoft.
Read more...
The Perfect Rollbar Cover
Posted on Sun, 22 Jul 2018 21:47:27 +0000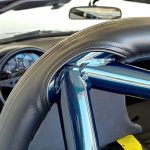 A mysterious gift arrived addressed to Sharka.
Read more...