Remember part 1 of the rebuild? Click that link if you don't.
I received notification from TEIN today that my shock rebuild is finished! The total was $524 before shipping. That's a good $15 cheaper than their low estimate and shipping with paypal was $1 more than their high estimate. I'm happy with that. And I received the latest email exactly a week after the first one. Here's the data sheet.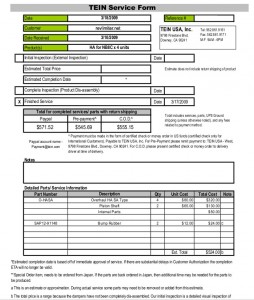 Not bad! I'm eager to get the shocks. I'll post pix when I get them for the final chapter of my rebuild story. I'm excited to have a real suspension again!