Tag: Shockwave
May 21st, 2011 — Polaroid, Toys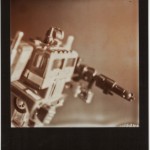 Vintage Transformers on a new kind of Polaroid film from The Impossible Project.
READ MORE

November 22nd, 2009 — Photos, Toys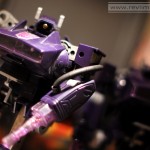 A lot of pix (maybe too many) detailing the restoration of a broken Transformers G1 Shockwave. Yes, I've got a soft spot for old toys as well as old Miatas.
READ MORE