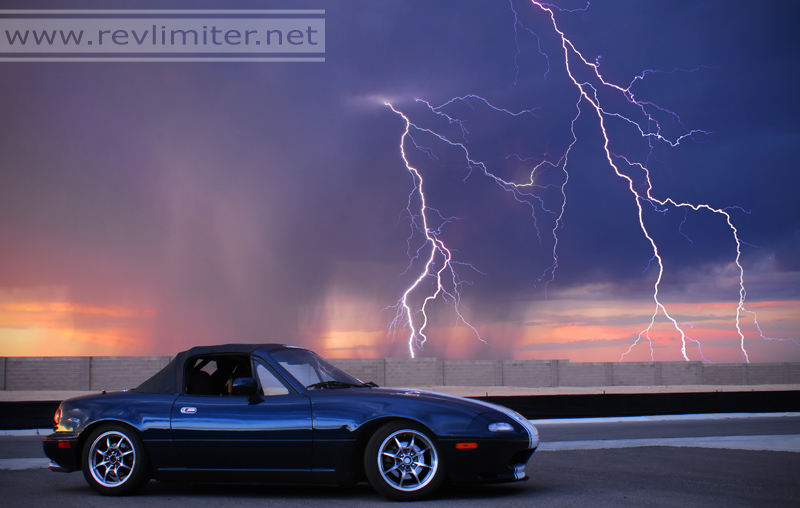 Greased Lightning – one exposure for 3 seconds.
Sorry if you've seen this before. I've posted it all over Clubroadster, on my flickr account, and just about everywhere else. I had to put it on my blog too. It's just… too good to not whore out. I say that without bragging, it's a lucky damn shot. One out of about 200 I shot that night.
The really special thing about this photo to me is that it's the first shot of Sharka since the winter 08 wreck where he's fully rebuilt. The suspension is low, the stripe is front and center, the chin spoiler is spoiling, and everything is running GREAT. In a few months, I'll have some slightly spiffier wheels, but that's not important. I can safely say that I'm now finished with my restoration. Now for upgrades.
And some technical photo notes: The lightning was ALL coming out of the one cloudburst you see in the photo, which made framing easy. I drove to an abandoned neighborhood (thanks, economic crisis!) and posed the car in front of it. I set my camera on the tripod and sat in the street a few feet away. This shot is 3 seconds at f/16, ISO 100, aperture priority. I cropped the bottom street and the left side slightly in photoshop and punched up the contrast a bit since the sky was a bit brighter than you see here.