How do you measure a year?
It's been a year since my big Sharka 2.0 purchase and Ohio to Albuquerque road trip. It feels odd to even type the "2.0" now. And more odd to think a whole year (plus 6 days as of this posting) has passed.
Thank you to everyone who's helped me along the way. Everyone who's cheered me on or offered suggestions. Everyone who's posted comments here and on flickr. Everyone.
Everyone.
Thank you so much. Me and Sharka? We're beyond lucky to have such excellent friends.
Here's to another year.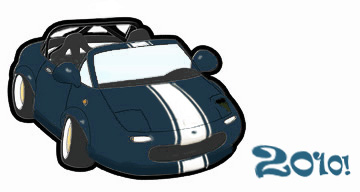 «