Tag: KG Works
July 17th, 2010 — Gauges, Interior, Parts Review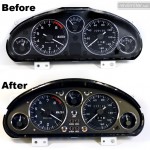 A fairly random and gushing review of the discontinued KG Works Independent Look Gauge Cluster. This is a holy grail for me. I've wanted one for a long long time. And now I have one. Read on for the full review.
READ MORE

August 22nd, 2009 — Exterior, Interior, Parts Review, Toys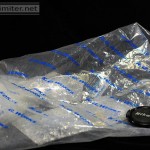 A pictorial review of the discontinued and uber-rare KG Works vintage Mazda logo gift set. I got all 6 pieces. My robot helpers took to the lightbox for some photos. If you're into rare Miata parts, you're gonna like this blog post.
READ MORE