Tag: Torin
July 26th, 2010 — Tools & Garage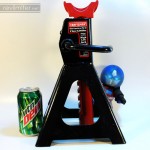 Part 2 of the MEGA Jack Stand Review. In here: Craftsman high lift 3 ton and the old welded stick style of 2 ton lift that used to be so popular. Also, the cliff notes for the whole review.
READ MORE

July 26th, 2010 — Tools & Garage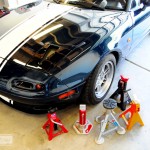 Part one of the revlimiter.net Mega Jack Stand Review. In this episode: the Harbor Freight 3 ton stands, the Torin 3 ton aluminum stands, and the ESCO 3 ton tripod stands.
READ MORE