Retro HVAC Plate
Details
Aluminum HVAC overlay and trim ring for all NA Miatas (89-97).
Features a brushed finish anodized either in black or clear.
Compatible with all revlimiter HVAC designs.
Installation is quite simple. The metal plate attaches with double sided tape (included) and the trim ring is installed with clear silicone (not included). Instructions can be found here.
Shipping calculated at checkout. US customers receive Priority Mail. International orders will be sent via EMS or Priority International.

Buy the Retro HVAC Plate Set - Black Anodized - $79 USD
Plates and Rings - temporarily sold out.
Site Navigation
Latest Blog Posts
*tap tap* Is this thing on?
Posted on Mon, 05 Mar 2018 23:11:09 +0000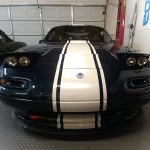 Just checking in to say that me and Sharka are still alive.
Read more...
The Complete Watanabe Falcon Collection
Posted on Fri, 03 Nov 2017 18:23:27 +0000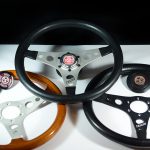 I've put together all three known variants of the Watanabe Falcon steering wheels. Check out the pix.
Read more...
Bucket List Item – Sharka Drives Laguna Seca
Posted on Wed, 25 Oct 2017 04:07:52 +0000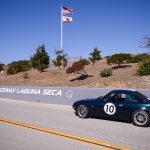 I get to drive Sharka in anger at Laguna Seca. A lifelong dream.
Read more...
Bucket List Item – Attend Miatas at MRLS
Posted on Sun, 22 Oct 2017 18:45:52 +0000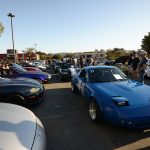 I've wanted to attend Miatas at MRLS ever since it became a thing. Just to hang out with so many Roadsters and enthusiasts? Yes please.
Read more...
Bucket List Item – KINOD Caravan
Posted on Tue, 17 Oct 2017 20:57:03 +0000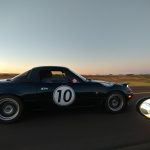 After so many years in Miatas, I have a huge Bucket List. In October 2017, I got to scratch off a bunch of items.
Read more...