Retro HVAC Plate
Details
Aluminum HVAC overlay and trim ring for all NA Miatas (89-97).
Features a brushed finish anodized either in black or clear.
Compatible with all revlimiter HVAC designs.
Installation is quite simple. The metal plate attaches with double sided tape (included) and the trim ring is installed with clear silicone (not included). Instructions can be found here.
Shipping calculated at checkout. US customers receive Priority Mail. International orders will be sent via EMS or Priority International.

Buy the Retro HVAC Plate Set - Black Anodized - $79 USD
Plates and Rings - temporarily sold out.
Site Navigation
Latest Blog Posts
Garage Makeover
Posted on Sun, 15 Jul 2018 21:35:21 +0000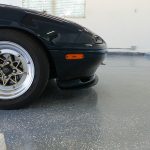 There's a new revlimiter garage, which means a chance to epoxy-coat the flooring and spruce up the place a bit. For more than you ever wanted to know about garage flooring, read inside.
Read more...
Drives – Cape Royal Road, AZ
Posted on Sun, 01 Jul 2018 16:29:06 +0000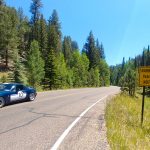 I've not posted a road report for a while, and this one is a gem - Cape Royal Road near the Grand Canyon North Rim.
Read more...
AMMO Frothe Review
Posted on Sun, 13 May 2018 16:56:33 +0000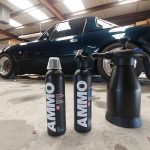 A mini review on the new waterless wash system from AMMO NYC. It's super good!
Read more...
Spotlight – Jazz
Posted on Mon, 07 May 2018 20:44:30 +0000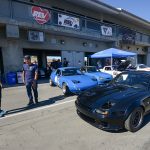 Catching up on my MRLS blog posts. Here's a spotlight of Jazz, one of the most beautiful NAs I've ever met.
Read more...
Sharka Ride #390,255
Posted on Mon, 30 Apr 2018 18:25:38 +0000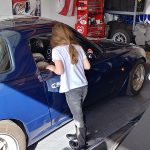 Just a random Sharka ride that needed a blog about it.
Read more...