Posted on Tue, 30 Aug 2016 02:19:05 +0000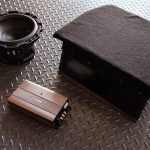 Here's something I've not had in decades and never in a Miata – bass. Some of my past cars had stereo systems. But since buying Sharka in 2000 I've been in tiny speaker land. Tiny speaker land really isn't so bad. One day I was kicking back, browsing forums, and I came across an ad […]
Read more...
Posted on Tue, 23 Aug 2016 02:27:17 +0000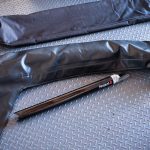 I just searched my own blog and discovered that I've not mentioned Sharka's bikini top in roughly the past five years. July of 2011 was the last appearance. That's almost criminal. It gets worse. I've not installed it since before I got the Blackbird Fabworx rollbar. I believe I last had the bikini top on […]
Read more...
Posted on Tue, 09 Aug 2016 20:11:02 +0000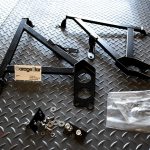 I'm apparently one of the last people in the world to install this. When I posted some fender brace pix on instagram, there were a lot of "How do you not have fender braces yet?!?!" comments. I've got them now. And for the few remaining Miata guys on the planet without them, here's a brief […]
Read more...
Latest Site Updates:
• NA6 Dash Cup Install
I added a new part to the store, that means adding an installation document for it. The Gauge Cup install is as complete as I can make it. Lots of cutting required, but worth the effort.
• NB Window Switch Install
It's only 6 wires and a bit of plastic cutting, but the NB Window Switch install is still far too complicated for what it is. Instructions definitely required.
• Hazard Switch Install
It's not the most difficult part in the world to put into a Miata, but it's always nice to have some pix to help out. The Hazard Switch install is not to be missed.
• NA HVAC Panel
The tips and tricks necessary to swap your tired stock HVAC panel face with something a little nicer - NA HVAC Install.
• NB S2000 Start Button
Got an NB? Want an S2000 start button? Well I got ya covered! I wrote an NB version of my S2000 start button install. All the same in-depth info, but with NB specific directions.
• NB Gauge Face Install
I followed up my NA Gauge Install with an even-better gauge face install for 99-05s. Even better means about 42 pix. Photos of damn near anything you could need a photo of. NB folks don't need to feel neglected anymore.
• NA Gauge Face Install
I've installed enough gauges in my time. I finally wrote a full gauge face install for 90-97s. It is as complete as I can possibly make it. Tons of text and 23 photos. Hopefully, it helps some NA people.
• Garage Vary Tail Light Install
This beautiful tail light kit comes with all-Japanese instructions with almost no illustrations. I knew I had to do a full installation.
• Side Winker Install
Every market but the US gets cool little blinkers in their fenders. I bought some and was having stress about cutting up my precious fenders, so I thought I'd make a how-to documenting every possible part of this small project. Be warned, I played with my toys on-camera again.
• Low Profile Headlight Wiring
I installed my Moss lowpro lights in my new 95 and wrote up a wiring diagram article in place of my old headlight info article. Check it out.
• S2000 Start Button
In 2001, I wrote up the how-to for Miata.net for installing an S2000 start button in a 90-97 Miata. I've now updated it. Check out the new S2000 start button install.