Posted on Sun, 22 Jul 2018 21:47:27 +0000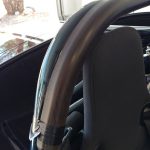 A mysterious gift arrived addressed to Sharka.
Read more...
Posted on Sun, 15 Jul 2018 21:35:21 +0000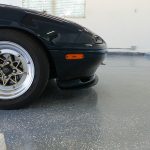 There's a new revlimiter garage, which means a chance to epoxy-coat the flooring and spruce up the place a bit. For more than you ever wanted to know about garage flooring, read inside.
Read more...
Posted on Sun, 01 Jul 2018 16:29:06 +0000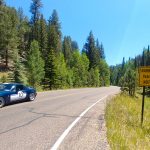 I've not posted a road report for a while, and this one is a gem - Cape Royal Road near the Grand Canyon North Rim.
Read more...
Latest Site Updates:
• NC Gauge Install
After 4 years of back-burner and about 8 months of solid work, NC gauges exist! The NC gauge install is up and ready for service.
• NA6 Dash Cup Install
I added a new part to the store, that means adding an installation document for it. The Gauge Cup install is as complete as I can make it. Lots of cutting required, but worth the effort.
• NB Window Switch Install
It's only 6 wires and a bit of plastic cutting, but the NB Window Switch install is still far too complicated for what it is. Instructions definitely required.
• Hazard Switch Install
It's not the most difficult part in the world to put into a Miata, but it's always nice to have some pix to help out. The Hazard Switch install is not to be missed.
• NA HVAC Panel
The tips and tricks necessary to swap your tired stock HVAC panel face with something a little nicer - NA HVAC Install.
• NB S2000 Start Button
Got an NB? Want an S2000 start button? Well I got ya covered! I wrote an NB version of my S2000 start button install. All the same in-depth info, but with NB specific directions.
• NB Gauge Face Install
I followed up my NA Gauge Install with an even-better gauge face install for 99-05s. Even better means about 42 pix. Photos of damn near anything you could need a photo of. NB folks don't need to feel neglected anymore.
• NA Gauge Face Install
I've installed enough gauges in my time. I finally wrote a full gauge face install for 90-97s. It is as complete as I can possibly make it. Tons of text and 23 photos. Hopefully, it helps some NA people.
• Garage Vary Tail Light Install
This beautiful tail light kit comes with all-Japanese instructions with almost no illustrations. I knew I had to do a full installation.
• Side Winker Install
Every market but the US gets cool little blinkers in their fenders. I bought some and was having stress about cutting up my precious fenders, so I thought I'd make a how-to documenting every possible part of this small project. Be warned, I played with my toys on-camera again.
• Low Profile Headlight Wiring
I installed my Moss lowpro lights in my new 95 and wrote up a wiring diagram article in place of my old headlight info article. Check it out.
• S2000 Start Button
In 2001, I wrote up the how-to for Miata.net for installing an S2000 start button in a 90-97 Miata. I've now updated it. Check out the new S2000 start button install.