Got a favorite gauge version that you see in
NA
but not NB? Just hit
my order form
and ask me to make it for you. There is no custom charge for this. I can make any NA gauge in the NB style, I just don't make demo versions of them all due to lack of time.
Custom Gauges
Site Navigation
Latest Blog Posts
Paint Blog 1: Pregame
Posted on May 27, 2015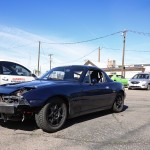 This sad little car is what Sharka has been reduced to. No rare wheels. No stripe. Parts dangling off. There's no door panels inside and some of the paint has actually been damaged by stripe removal. Sad. But let's back up. This is what drove me down the dark road of a boring, bland Sharka. […]Read more...
949Racing XIDA Install and Review
Posted on May 22, 2015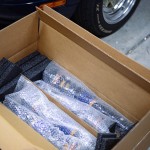 Something that's been on Sharka's bucket list forever - a set of XIDAs! Read more...
Japanese Nostalgic Wheel Coasters
Posted on May 14, 2015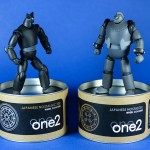 A review of ONEONE2 Auto's new Wheel Coasters. Warning: there's toy robots. Read more...
My Own Kaido Racer
Posted on May 02, 2015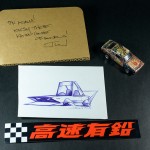 I dabble in custom Hot Wheels a bit. I like to do a wheel swap here and there. I scour the bins for Super Treasure Hunts once in a while. But this? The subject of this post? It's in a whole different league. Read more...
A Wild Momo Cavallino Appears
Posted on April 29, 2015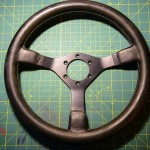 Sharka's latest new-old steering wheel. Read more...