Got a favorite gauge version that you see in
NA
but not NB? Just hit
my order form
and ask me to make it for you. There is no custom charge for this. I can make any NA gauge in the NB style, I just don't make demo versions of them all due to lack of time.
Custom Gauges
Site Navigation
Latest Blog Posts
Sharka Poke'Miata!
Posted on April 28, 2015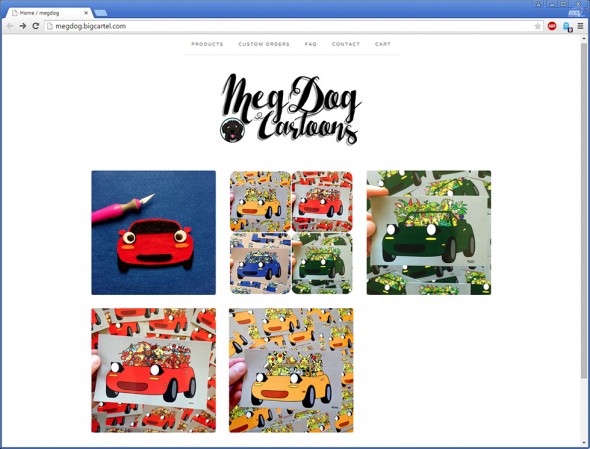 Meg at Meg Dog Cartoons has been doing some awesome stuff. She's been drawing these different colored Miatas with matching Pokemon inside for a few months. When I first came across these on instagram I bought a bunch to send out with orders. And, well, for myself. They're just too cute to not collect. Then […]Read more...
Hoodrat
Posted on April 22, 2015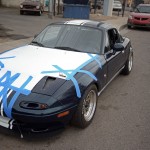 I've had a super rare Garage Vary hood in storage for a couple years. Anyone remember? It finally came out in the sunlight. Read more...
Key to My Heart
Posted on April 13, 2015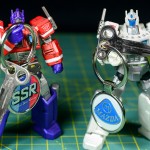 I've been collecting aftermarket Miata keys for a little while now. The collection is reaching critical mass and I thought I'd take a few photos and play with my toys. Toy playtime is important you know. The first two are Royal Clover Pole Position keys. They're the ones I've had the longest and the ones […]Read more...
15 Minute Mod: Non-slip Pedals
Posted on March 27, 2015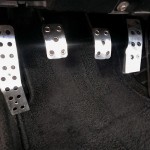 Metal pedals get slippery when wet. Who knew? A quicky mod with some skateboard grip tape solves that problem. Read more...
The Fallen
Posted on March 14, 2015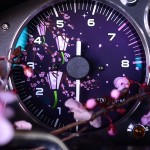 I finished my last blog post about gauges and typed something like "it's time Sharka got his own set of custom gauges…" Not a half hour later, I started working on these. I call this one "The Fallen." Some inspiration struck to do a gauge set with a branch of cherry blossoms (sakura) on the […]Read more...