Site Navigation
Latest Blog Posts
The Millionth Miata Celebration Tour – Houston
Posted on Tue, 27 Sep 2016 03:49:06 +0000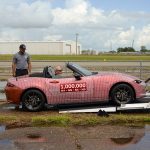 Over 30 photos of the Millionth Miata tour, Miata no. 15 and Miata no. 1,000,000. And a video of me being a huge Miata nerd.
Read more...
The MX-5 Experience – Houston
Posted on Tue, 27 Sep 2016 02:02:47 +0000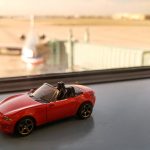 I was sent to Houston for a Miata event. And also to star in a video about the event. Is this even real life?
Read more...
revlimiter Drives an ND
Posted on Fri, 16 Sep 2016 21:00:23 +0000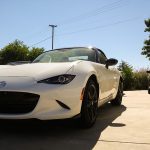 This is something I've been putting off for a while. I didn't want to drive an ND. See, I know myself. I've been me for a while now and am pretty good at it. I knew I would want one after driving it. I was right. I want one. The ND is fantastic. But let's […]
Read more...
Bikini Top End Caps
Posted on Wed, 14 Sep 2016 03:29:32 +0000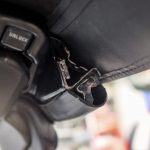 This is one part of the bikini top that I've never taken pix of. And in… what, 5 years? I've never fixed it. I am ashamed. When you cut off the end off the soft top, you're left with this jagged metal edge. There's nothing to cover it. No caps or anything. Actually… I think […]
Read more...
Footwell Subwoofer Install
Posted on Tue, 30 Aug 2016 02:19:05 +0000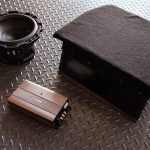 Here's something I've not had in decades and never in a Miata – bass. Some of my past cars had stereo systems. But since buying Sharka in 2000 I've been in tiny speaker land. Tiny speaker land really isn't so bad. One day I was kicking back, browsing forums, and I came across an ad […]
Read more...