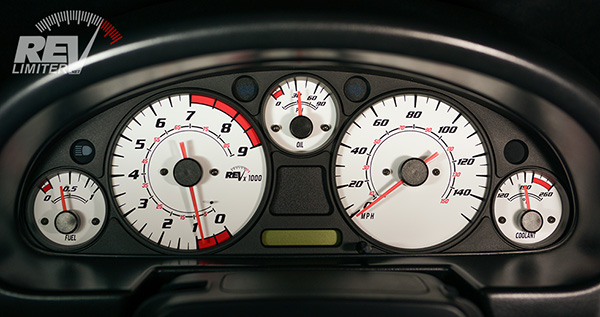 revlimiter Gauges - Version Redline
Details
All-plastic, robot-cut gauge face set for all NB Miatas (98-05).
Matte finish. White face, Black text.
OEM speedometer zero, tach zero at roughly 4:00 to place redline at 12:00.
0-9000 RPM, 0-150 MPH.
Redline at 7000.
High beam indicator is relocated to the left corner above the fuel gauge in place of the CRUISE or low fuel indicator. Stock CEL position.
Other indicator lights (ABS, HOLD, pass airbag) are eliminated.
Your choice of ghosted lighting color. Examples of backlighting color options are here.
Shipping calculated at checkout. US customers receive Priority Mail. International orders will be sent via EMS or Priority International.

Read the NB Gauge Installation Tutorial



Buy the Redline NB (98-05) Gauge set - $129 USD
Site Navigation
Latest Blog Posts
Baby Mud Guards (Front, NA)
Posted on Fri, 28 Jun 2019 00:08:04 +0000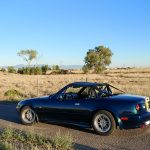 Some new DIY mud guards for Sharka.
Read more...
RS Limited OEM Side Skirts
Posted on Sat, 22 Jun 2019 02:47:18 +0000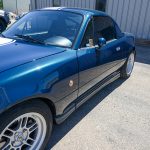 Sharka gets one of (if not THE) most rare OEM Miata parts ever made.
Read more...
Visiting Flyin Miata
Posted on Wed, 12 Jun 2019 01:45:00 +0000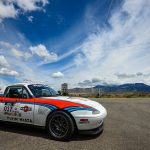 I got to visit Flyin' Miata! Warning - much fanboy babbling lurks inside.
Read more...
Mona Visits Arches
Posted on Thu, 06 Jun 2019 02:00:22 +0000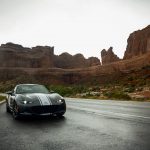 Ramona straightens out the curves in Arches National Park.
Read more...
XIDA ND Suspension Install
Posted on Tue, 21 May 2019 03:50:25 +0000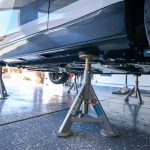 Mona dumps the soft GT suspension in favor of a set of XIDAs from Supermiata.
Read more...