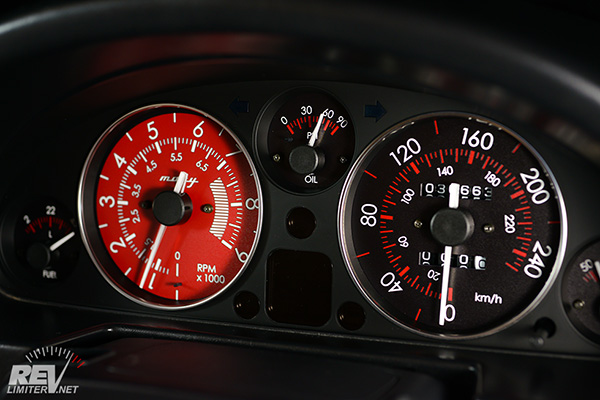 revlimiter Gauges - Modified to your own specifications.
Details
Don't like my choice of zero position for the tach and speedometer? Change it! It's quite resource intensive, since I have to cut a full sheet of gauges, but it can be done.
Move the tach redline up or down. Grow it or shrink it. Or add more range to the tach and speedo if you like. They don't stop working till about 10mm counter-clockwise from the zero mark.
Change the font style used on the gauges. You must have the font file to send me if you make this request.
Change the color of the face to something other than black. Want white? Sure. Want to match a color? That takes a bit of time to accomplish, but should be doable.
Want a different logo on the tach than is present on the gauges you like? Sweet! I've got nearly every logo Mazda has ever done. And if I don't have it, I can draw it up for you.
Price: Modifications are charged on a time-required basis. I charge time fractionally based on $40 per hour. A font change might take 30 minutes, so that would be $20 extra for example. Extra charges for your set just depends on how much you want done and how many hours it will take me.

No Face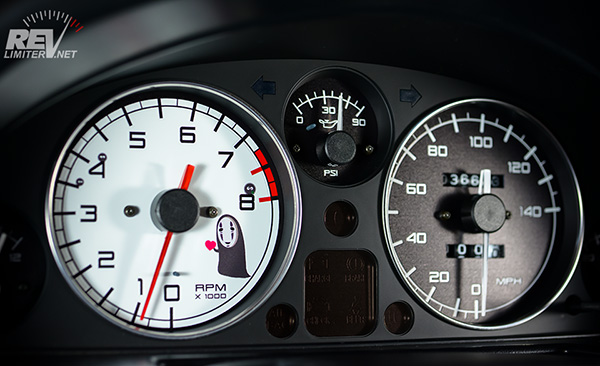 A very minor mod to the Sunstorm gauges - a cartoon No Face from Spirited Away and a white tach instead of yellow.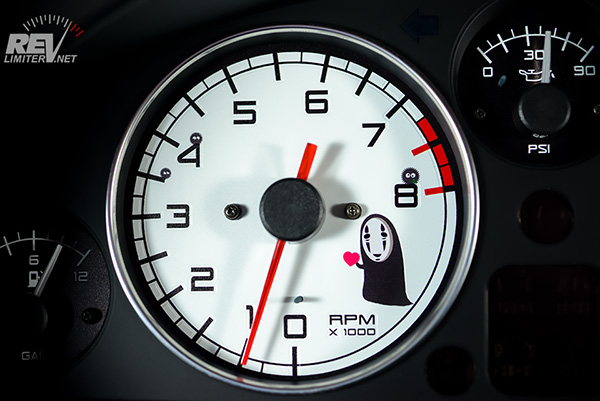 I added a few soot sprites around the dial as well, just kinda hanging out.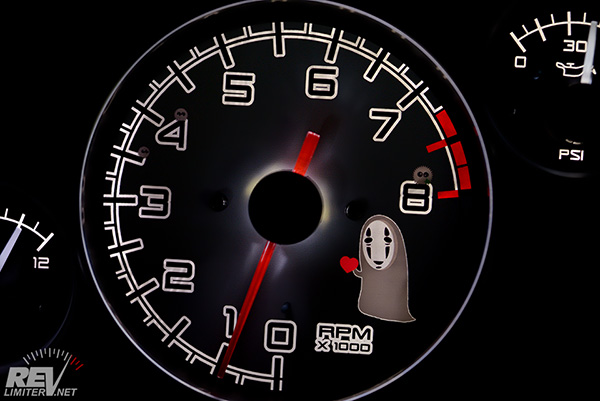 I used translucent black ink on No Face so that he'd light up in a somewhat ghostly manner at night. Seemed like a good fit for his character. The soot sprites got in on the translucent action too.
A very simple modification to the Sunstorms, but a really fun way to keep a theme going on a build. Thanks again Mal!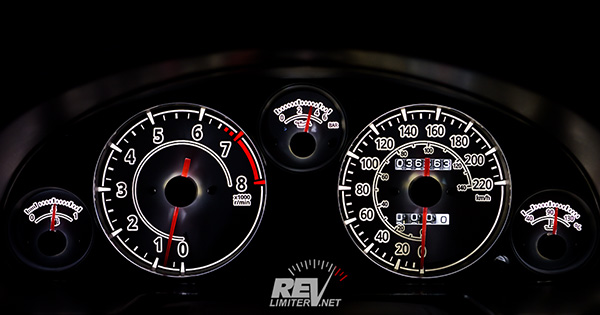 White ghosted lighting with white LEDs.
Wonderbolts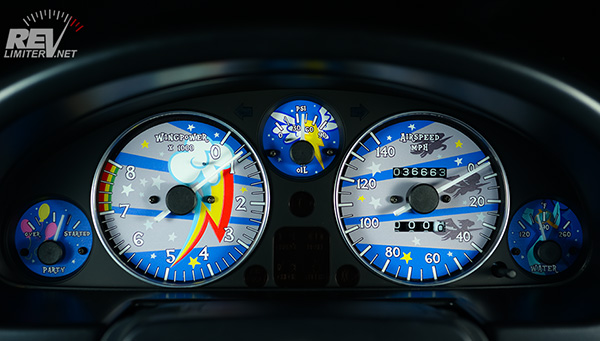 A set of the MLP gauges modified to have a Wonderbolt theme!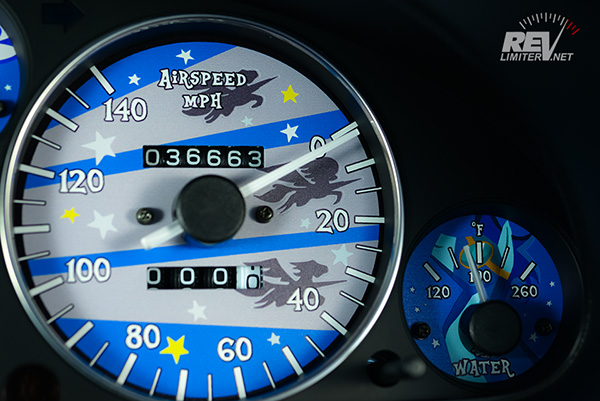 Years ago, I did a similar set for a Protege. I took that design and changed it around quite a bit to work in the Miata cluster and fit the MLP template.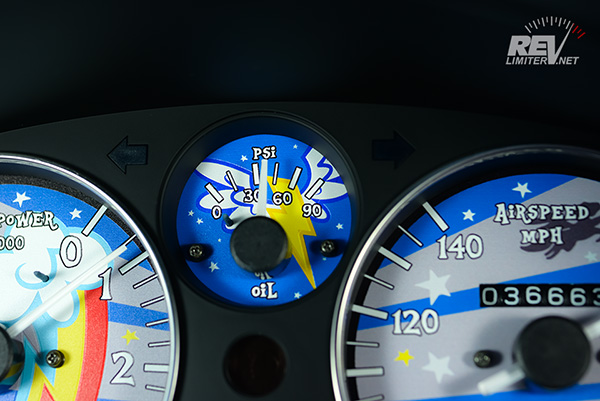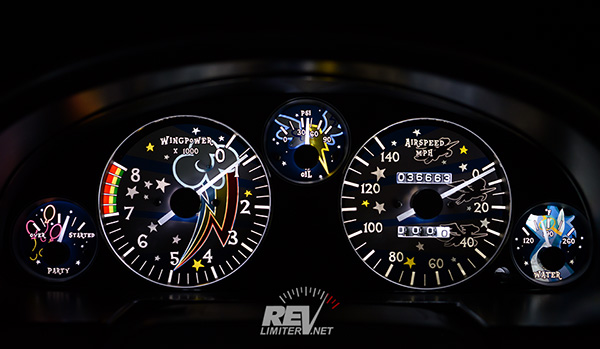 These look crispy at night, and about as evenly lit as the NA cluster allows for. I'm extra proud of the pony on the water gauge. Getting him to not be brighter than everything else, yet still evenly lit was tough.
Snow White Delta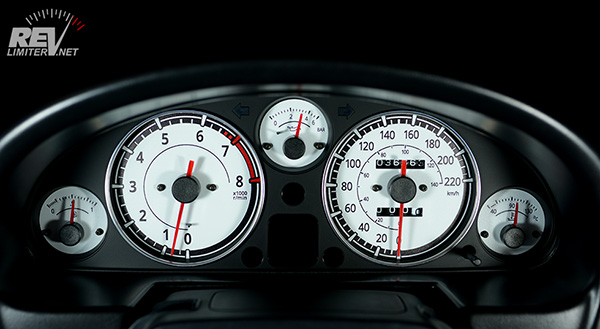 A simple order - Delta gauges in white for a Canadian customer who's fond of the weather up there.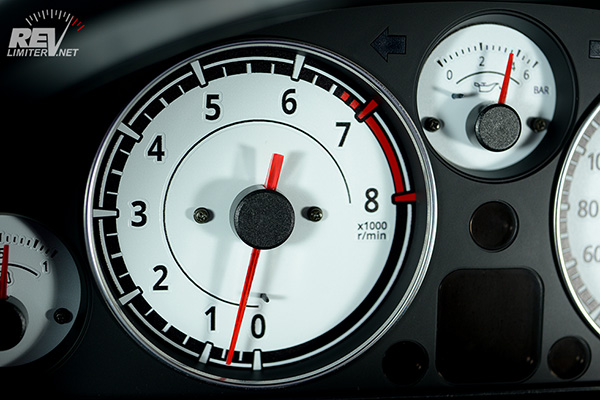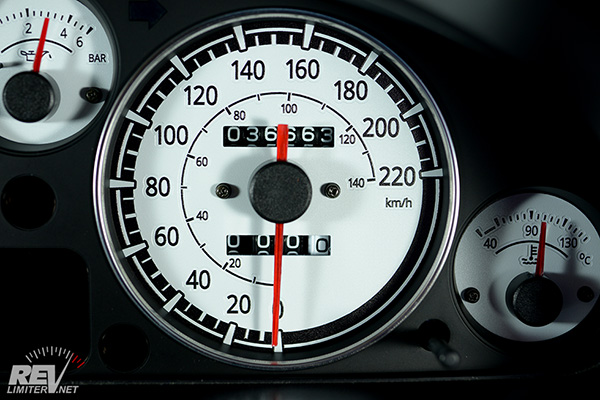 The white is VERY stark white. Hard to photograph, but beautiful in person.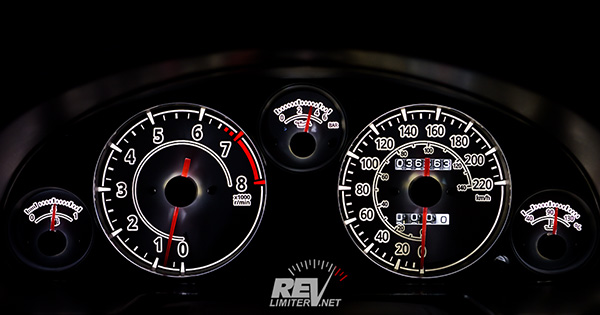 White ghosted lighting with white LEDs.
Macy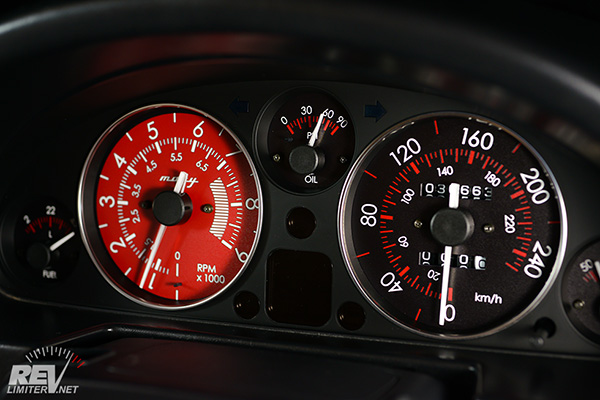 This was a re-order. The customer really wanted his red tach Warbird gauges done with the Gen3 colors and materials. It took about 45 minutes to convert the colors and artwork over to Gen3 spec.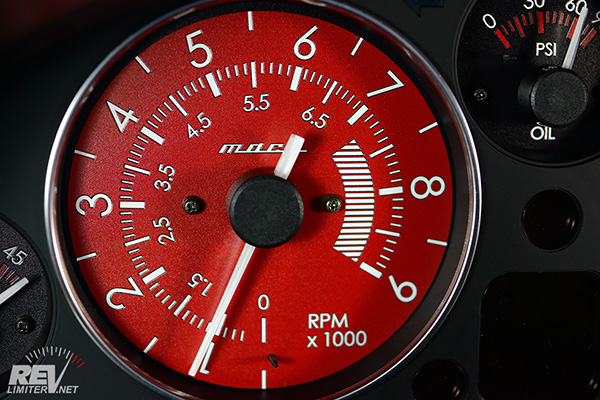 The red is insanely vibrant. I could never produce this kind of thing with the Gen2 materials.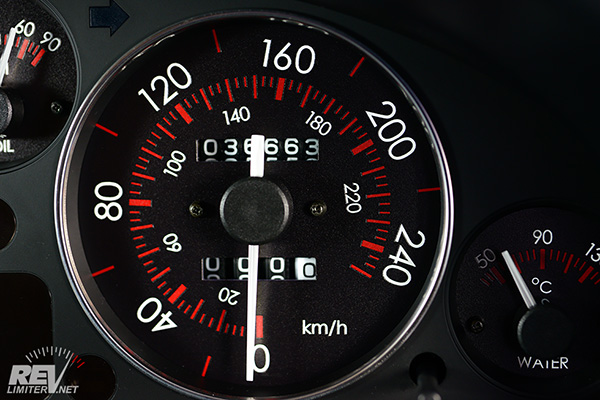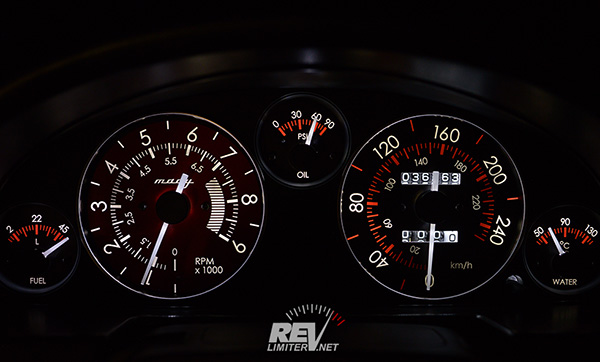 White LEDs really make the gauges pop at night.
OEM+ Creme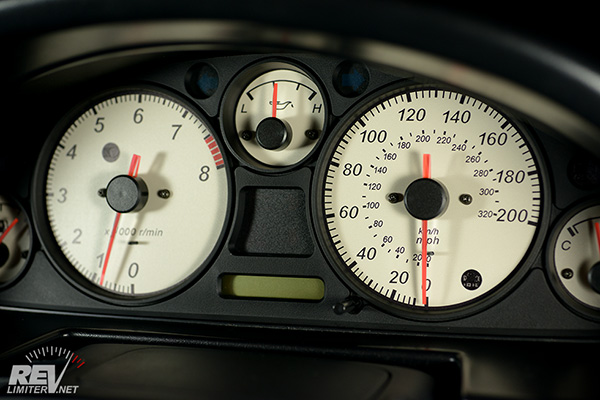 This was a request for as close to the OEM NB 6:00 creme gauges as I could possibly make. Note the scale - 200 mph.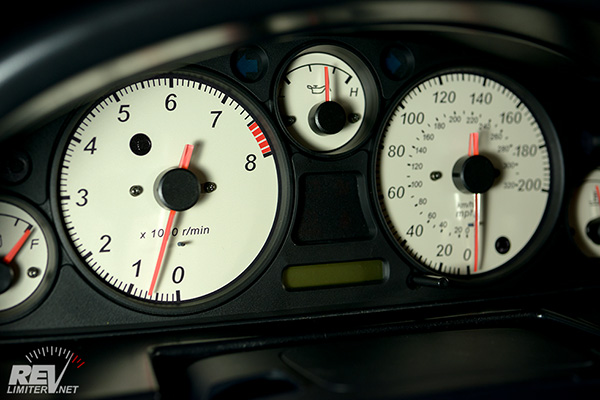 As OEM as possible. And NO ghost lighting. This is my first attempt at using the translucent blacks that Gen3 allows.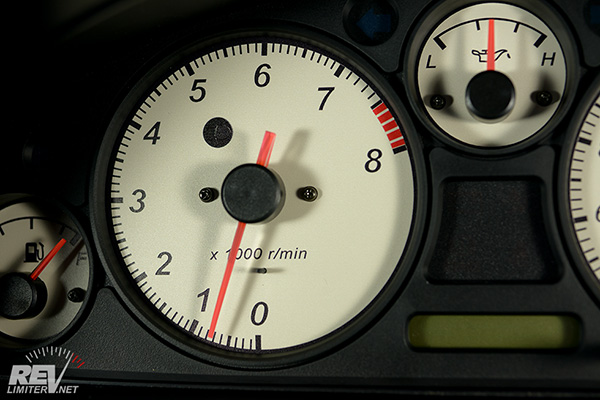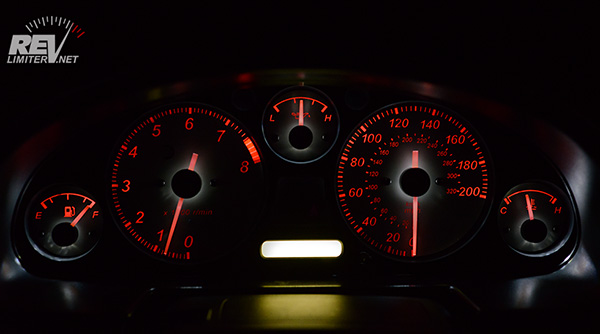 It wasn't at all easy, but I did it. No ghost lighting through the black numbers. Perfect artwork alignment and as close to the OEM amber/red color as I could get. I hope
Laguna Blue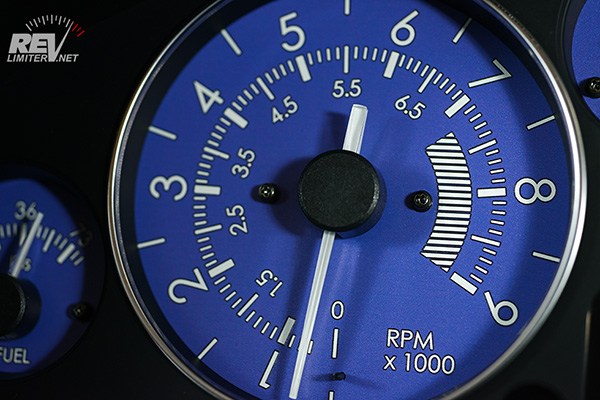 The spot colors I can print with the Gen3 gauges allows me to get a lot closer to actual paint shades. This is as close as a Laguna Blue color as I can achieve.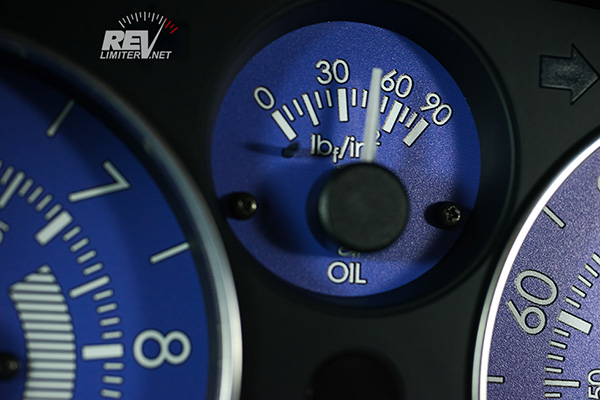 The blue background has a lot of depth to it for not being actual paint. As light and shadow moves across it, you get a lot of color change in the faces.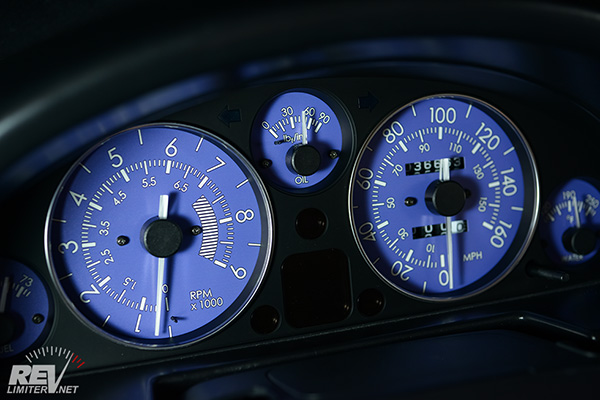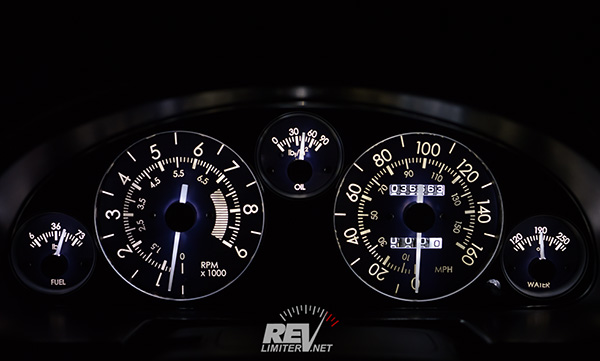 Light leaks from the needle centers create the blue around the center of the gauges. It looks pretty awesome on this set.

About the Ordering Process
Every item in this store is hand-crafted, made one set at a time. Everything is made to your specs. There's no mass production. Because of this, there might be a short delay between placing your order and shipping. Gauges usually take a couple days to make. If there's a long wait list, I'll contact you via email to inform you of any delays.
California Residents:
California requires the following notice: Gauges may contain Bisphenol A (BPA), a chemical known to the State of California to cause harm to the female reproductive system. You can be exposed when you install the gauges. Always wear the included gloves and wash your hands after installation. For more information go to:
www.P65Warnings.ca.gov/BPA
.
Site Navigation
Latest Blog Posts
Return of the Star Sharks
Posted on Sun, 18 Aug 2019 22:13:41 +0000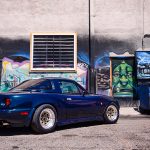 Sharka gets his Star Sharks back.
Read more...
PSA – Avoid Cheap Silicone Radiator Caps
Posted on Sun, 11 Aug 2019 22:51:51 +0000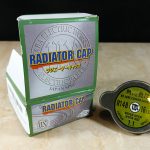 Microblog about a silicone radiator cap that turned out to suck. Save your $10 and don't buy one of these.
Read more...
Spotlight – FM's Captain Bob
Posted on Sat, 10 Aug 2019 02:09:26 +0000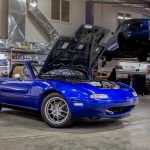 Flyin' Miata's newest project car gets the spotlight shined on him. Say hi to Captain Bob!
Read more...
Actual Size
Posted on Mon, 22 Jul 2019 02:51:21 +0000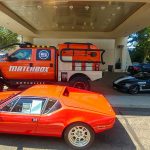 Mona hits the Matchbox Convention.
Read more...
Baby Mud Guards (Front, NA)
Posted on Fri, 28 Jun 2019 00:08:04 +0000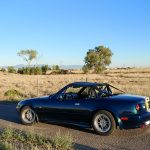 Some new DIY mud guards for Sharka.
Read more...