revlimiter Gauges - Version GT-40
Details
All-plastic, robot-cut gauge face set for all NA Miatas (90-97).
Matte finish. Black face, white text.
8 o'clock (stock) tach/speedometer zero position.
0-8000 RPM, 0-140 MPH.
Redline at 7000.
Dummy lights below the tach (airbag, lights-up, hold) are eliminated.
Your choice of lighting color. Examples of backlighting color options are here.
Shipping calculated at checkout. US customers receive Priority Mail. International orders will be sent via EMS or Priority International.

Read the NA Gauge Installation Tutorial


Buy the GT-40 NA (89-97) Gauge set - $129 $99 USD
Site Navigation
Latest Blog Posts
Sharksgiving 2015
Posted on November 23, 2015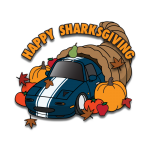 The Sharksgiving 2015 post! Updated with Day 4 goodies!Read more...
Seven Years
Posted on November 20, 2015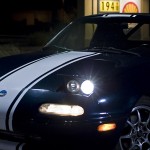 I recreated a shot I took seven years ago this evening. It was terrifying. Read more...
Watanabe Falcon Steering Wheel
Posted on November 03, 2015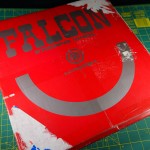 Just look at that red box. So battered. It's seen things. But the contents? Fresh and pristine. What do I even say about this? Words fall short. It's a black and silver steering wheel, but so much more. The legendary Watanabe Falcon. Car guys swoon. (Well, those into esoteric JDM unicorns.) Normal people look confused. […]Read more...
Woodworking: Momo Wood Wheel Restoration
Posted on October 26, 2015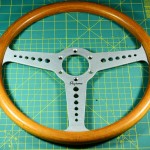 revlimiter learns to work on wood. A bunch of shift knobs and a steering wheel get restored over a short six weeks. Read more...
Sharka Alignment 2015
Posted on October 22, 2015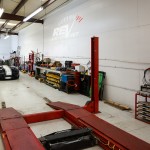 Sharka's current alignment numbers, a bunch of shop pix, and a shop dog at the end. Are you not entertained? Read more...