revlimiter Gauges - Version GT-40
Details
All-plastic, hand-crafted gauge face set for all NA Miatas (89-97).
Matte finish. Black face, white text.
8 o'clock (stock) tach/speedometer zero position.
0-8000 RPM, 0-140 MPH.
Redline at 7000.
View example photos of the many backlighting color options here.
0-260 km/h version available (for MX-5s in the metric part of the world).
0-130 mph version also available (for UK Eunos Roadsters).
Completely customizable. Want a different tach/speed rotation? Different font? Something other than a black background? I can make that happen.


NOTE: You will need to trim some plastic out of your stock gauge cluster to make the whole tach face illuminate. This deletes the factory indicator lights (airbag, lights-up, HOLD). Instructions can be found here.
This set of gauges uses push-through needle stoppers. No glue required! Instructions can also be found here.
Buy the GT40 NA (89-97) Gauge set
OR customize this gauge set!
Price: $129 + design time
Modifications are charged on a time-required basis. Usually these requests will add $40-80 (1 to 2 hours) to the base price of the gauges. It just depends on how much you want done and how many hours it will take me.
Day Mode
The gauge cluster is not included. It's just there for photos. You only get the faces.
Inspired by the gauges worn in the Le Mans winning supercar of the same name.
Night Mode
To see more
gauge backlighting photos
than you ever cared to see in your life,
check out this page
. I can make any gauge style with any color of lighting. I just don't photograph every option due to lack of time.
This is the amber lighting. It's more orange/yellow than red. The amber is quite soothing at night and matches most aftermarket HVAC panels (including the one sold here.)
About the Ordering Process
Every item in this store is hand-crafted, made one set at a time. Everything is made to your specs. There's no mass production. Because of this, there might be a short delay between placing your order and shipping. Gauges usually take a couple days to make. If there's a long wait list, I'll contact you via email to inform you of any delays.
Site Navigation
Latest Blog Posts
The Japanese Phillips: JIS Screwdrivers
Posted on September 06, 2014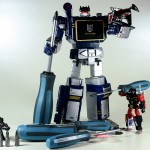 There are tiny differences between Japanese Industrial Standard drivers and Phillips drivers. A must-read for fellow fastener geeks. Read more...
D-Technique NB Coldside Intake
Posted on September 02, 2014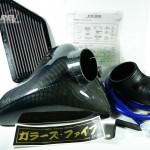 Bucky gets some JDM goodness for his engine bay - the D-Tech shorty carbon fiber intake. Read more...
Hot Wheels 2012 ROADRCR set
Posted on August 18, 2014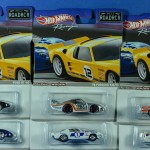 The finest group of Hot Wheels I've seen this year. If you're into 1:64 scale stuff, you should not miss this set.Read more...
S2000 Badges
Posted on August 11, 2014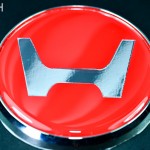 One of Sharka's 4-wheeled buddies gets a pair of custom vintage Honda badges. Read more...
Gauges and a Steering Wheel, 2 bits?
Posted on August 02, 2014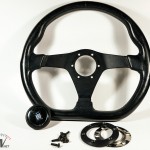 Yet another post about Bucky. I don't know what's going on here. The little NB is taking over. NAs everywhere should riot. Sharka will be the one handing out pitchforks and I understand the line starts behind him. Read more...