revlimiter Gauges - Version GT-40
Details
All-plastic, robot-cut gauge face set for all NA Miatas (90-97).
Matte finish. Black face, white text.
8 o'clock (stock) tach/speedometer zero position.
0-8000 RPM, 0-140 MPH.
Redline at 7000.
Dummy lights below the tach (airbag, lights-up, hold) are eliminated.
Your choice of lighting color. Examples of backlighting color options are here.
Shipping calculated at checkout. US customers receive Priority Mail. International orders will be sent via EMS or Priority International.

Read the NA Gauge Installation Tutorial


Buy the GT-40 NA (89-97) Gauge set - $129 USD
Site Navigation
Latest Blog Posts
Yes, even the hardtop gets mods.
Posted on January 27, 2016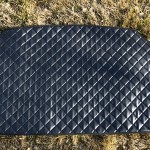 It's getting harder to find rough edges to chip away on Sharka. I think I found an untouched area that needed some attention. Read more...
Garage5 Shift Knob vs Joyfast Supershort
Posted on January 23, 2016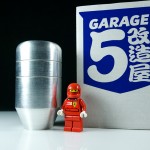 Two shift knobs fight it out! The Garage5 Type 99 shifter vs the Joyfast supershort. Read more...
Hot Wheels by Moe
Posted on January 04, 2016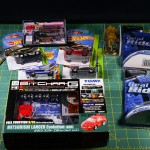 Dang… where to start… The sheer awesomnity of the stuff in this post has me speechless. I'm gonna let the photos do most of the talking. A bit about Moe: He and I are instagram buddies. Moe makes fantastic Hot Wheels customs and I've purchased a few. His work is excellent. I'd go out on […]Read more...
Freezing Fog
Posted on December 31, 2015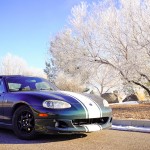 NM got some freezing fog. I had to snap a half dozen pix and some bonus Bucky portraits. Read more...
Garage Star Handbrake Grip
Posted on December 28, 2015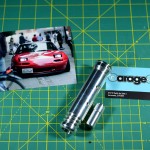 Time for Bucky to get some attention! The little guy is such a trusty steed. It was far past time to show him some luv and shiny new parts. Bucky's handbrake is something I've wanted to change for a while, but never ran across the right one. Sharka has a Voodoo brake grip, which I […]Read more...