revlimiter Gauges - Version GT-40
Details
All-plastic, hand-crafted gauge face set for all NA Miatas (89-97).
Matte finish. Black face, white text.
8 o'clock (stock) tach/speedometer zero position.
0-8000 RPM, 0-140 MPH.
Redline at 7000.
View example photos of the many backlighting color options here.
0-260 km/h version available (for MX-5s in the metric part of the world).
0-130 mph version also available (for UK Eunos Roadsters).
Completely customizable. Want a different tach/speed rotation? Different font? Something other than a black background? I can make that happen.


NOTE: You will need to trim some plastic out of your stock gauge cluster to make the whole tach face illuminate. This deletes the factory indicator lights (airbag, lights-up, HOLD). Instructions can be found here.
This set of gauges uses push-through needle stoppers. No glue required! Instructions can also be found here.
Buy the GT40 NA (89-97) Gauge set
OR customize this gauge set!
Custom Gauge Price: $129 + design time
Modifications are charged on a time-required basis. Usually these requests will add $40-80 (1 to 2 hours) to the base price of the gauges. It just depends on how much you want done and how many hours it will take me.
Day Mode
The gauge cluster is not included. It's just there for photos. You only get the faces.
Inspired by the gauges worn in the Le Mans winning supercar of the same name.
Add a
GT40 HVAC panel
to your order for a complete interior look.
Night Mode
To see more
gauge backlighting photos
than you ever cared to see in your life,
check out this page
. I can make any gauge style with any color of lighting. I just don't photograph every option due to lack of time.
This is the amber lighting. It's more orange/yellow than red. The amber is quite soothing at night and matches most aftermarket HVAC panels (including the one sold here.)
About the Ordering Process
Every item in this store is hand-crafted, made one set at a time. Everything is made to your specs. There's no mass production. Because of this, there might be a short delay between placing your order and shipping. Gauges usually take a couple days to make. If there's a long wait list, I'll contact you via email to inform you of any delays.
Site Navigation
Latest Blog Posts
15 Minute Mod: Non-slip Pedals
Posted on March 27, 2015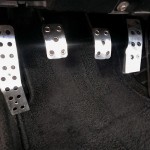 Metal pedals get slippery when wet. Who knew? A quicky mod with some skateboard grip tape solves that problem. Read more...
The Fallen
Posted on March 14, 2015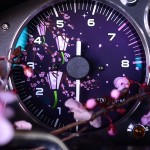 I finished my last blog post about gauges and typed something like "it's time Sharka got his own set of custom gauges…" Not a half hour later, I started working on these. I call this one "The Fallen." Some inspiration struck to do a gauge set with a branch of cherry blossoms (sakura) on the […]Read more...
NB Retro Window Switches
Posted on March 03, 2015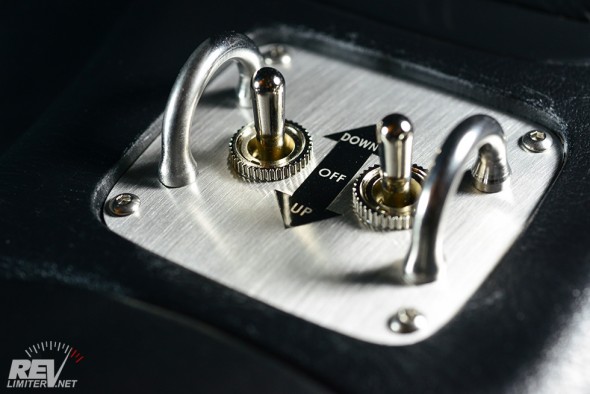 This is a blog post that's over 3 years in the making. NB Retro Window Switches!!!! When I opened my store in the middle of 2011, I had two products – gauges and NA window switches. That was it, but life was good. Requests for the NB version of the Retro Window Switch poured in. […]Read more...
All the Custom Gauges
Posted on February 22, 2015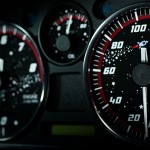 For about the last year, I've been reading comic books. A lot of comic books. I've read several thousand in the past 14 months. It's what I do in the evenings instead of TV. Comics, comics, comics. I've read every Transformer comic several times. The whole run of Transmetropolitan was devoured over Christmas. Captain Marvel, […]Read more...
February Photo Challenge and Desktop
Posted on February 03, 2015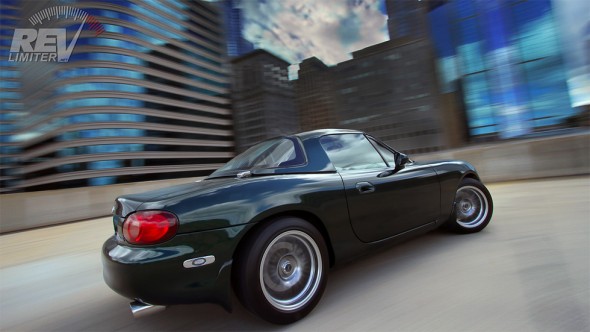 The February photo challenge. Got my fingers crossed that this one will be a little more exciting. Read more...