revlimiter Gauges - Version FM
Details
Aerospace polymer laser-cut gauge face set for all NA Miatas (90-97).
Gen 3! Digital screen printed. OEM textured surface.
Designed to work with a small steering wheel.
1:30ish o'clock tach, 2:00 o'clock-ish speedometer zero position.
Versions available for US cars and EU (220 km/h speed) cars.
Dummy lights below the tach (airbag, lights-up, hold) are eliminated.
White/clear lighting lets you change the backlight color of these gauges with a simple bulb or cover (bulb condom) change.
Sold by Flyin' Miata.

Read the NA Gauge Installation Tutorial


Generation 3 FM Gauges - A collaboration between Flyin' Miata and revlimiter.
Designed to work with a small diameter steering wheel.
Gen3 gauges feature an OEM textured finish and digital screen printing.
These gauges show an extra 10 mph added to the end of the speed scale. These ARE direct replacement gauges for your 140 mph speed face.
Oil pressure scale and numbers are moved as close to the needle center as possible to gain visibility with a small steering wheel.
Night Mode
White lighting allows you to change the night color with a simple bulb swap. I used white LED bulbs in these photos.
To see more
gauge backlighting photos
than you ever cared to see in your life,
check out this page
. Scroll down to the bulb cover section.
The Packing List
What You Get:
One (1) set of genuine revlimiter Gauge faces.
Pair of no-glue, push-through needle stoppers.
Pry tools to remove OEM gauge needles.
A dry dust cloth.
Pair of gloves.
One-sheet installation guidelines.
Stickers and other goodies.
What You Do NOT Get:
A full cluster. This is a set of gauge faces only.
Gauge needles. You will have to re-use your stock needles/pointers.
Please Note:
While I try my hardest to photograph each gauge correctly, I can't guarantee that your computer monitor is accurately showing the actual color of each gauge. Reds and purples are particularly hard to photograph and have the added problem of becoming richer or thinner depending on the light hitting them.
Be aware that there may be some color differences between what you see on the screen and what your installed gauges look like.
Mini-FAQ
Q: I don't understand the lighting. Explain it?
A: Lighting colors on the NA and NB can be done in three ways - with a colored bulb cover (condom), with an LED, or with the color baked into the gauge. For example, if you order your gauges with amber baked-in lighting, the gauges will always light up amber no matter what bulb you install. But if you order the gauges with white/clear lighting, you can change the night color any time you want with a simple bulb change. White/clear lets the native bulb color shine through without any tint.
Q: What's the deal with the different zero rotation?

A: Miata gauges have 2 things going for them - they're round and they're very simple. There are no computers telling the gauge where the zero point needs to be. That means that you can set the needle wherever your new face places the zero and the gauge will not have any idea that anything is wrong.
Q: What is Gen3?

A: My 3rd Generation revlimiter Gauges are made in a completely different way than the thousands of Gen2 and Gen2.5 gauges made between 2012 and 2017 (or the handful of Gen1 gauges made in 2011). Gen3 gauges are laser cut from aerospace polymer and digitally screen printed to create a dial face that exceeds OEM quality. Using spot color printing, Gen3 gauges feature extremely vivid red zones and translucent black warning lights. And digital screen printing means small changes to the artwork can be done on a special-order basis instead of being locked into an existing physical silkscreen that can't be easily changed. I'm confident when I say these are the best gauges being produced in the world today.
Q: What do I do about my airbag and other dummy lights? I need them for yearly inspection.

A: While most of my gauge designs eliminate the dummy lights at the bottom of the tach, I make a
Center Indicator Panel
that restores them in place of two unused factory lights. I can also make custom versions of any design that would rotate the zero back to the stock location and allow room for the factory airbag and headlight motor lights.
Q: Can I order these for my Civic/BMW/Suburban???
A: Not at this time. I'm only making Miata gauges currently. I hope to expand to other markets in the next few years.
How to Order
Unlike most of the gauges on this site, the FM gauges are sold by Flyin' Miata. Go to their website and place an order with them. Chances are that you have them bookmarked already.
FM's NA Gauge set.
Site Navigation
Latest Blog Posts
Bucky Resurrected
Posted on Tue, 15 Aug 2017 20:48:22 +0000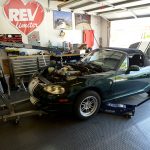 Bucky's back!
Read more...
Say No to Exhaust Fumes
Posted on Tue, 08 Aug 2017 02:08:17 +0000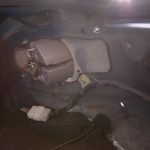 Sealing up some gaps in Sharka's tail lights.
Read more...
Summer Sharka Spam
Posted on Wed, 26 Jul 2017 15:32:32 +0000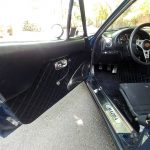 Pix of Sharka, inside and out, as he was in the summer of 2017.
Read more...
Gen3 revlimiter Gauges
Posted on Thu, 13 Jul 2017 18:44:42 +0000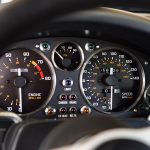 revlimiter Gauges are evolving! Third Generation gauges are here. Check out what that's all about inside.
Read more...
Roadster Down
Posted on Fri, 16 Jun 2017 20:18:08 +0000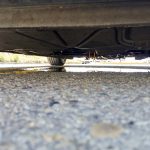 The revlimiter Garage is down to two working Miatas.
Read more...