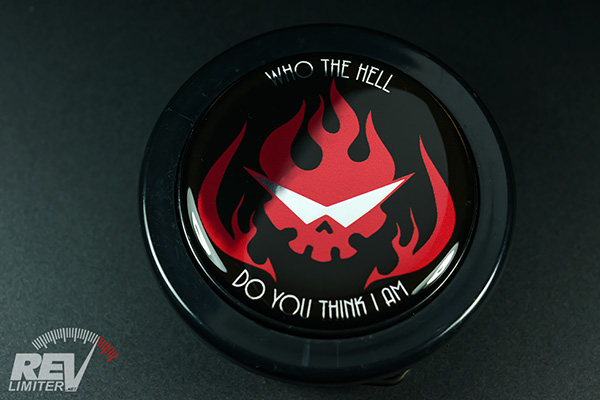 Horn Buttons - Customized for YOUR car.
Details
Is there a horn style you want not listed in my store? Let me make it for you.
Price: Custom buttons start at $65 each plus shipping. Design time is billed at $40 per hour. Fortunately, horn button designs are usually pretty simple and nowhere near an hour of time. A half hour is all that's required for most. Really, it just depends on how much you want done, how well you can communicate your ideas, and how many hours it takes to finish.

Samples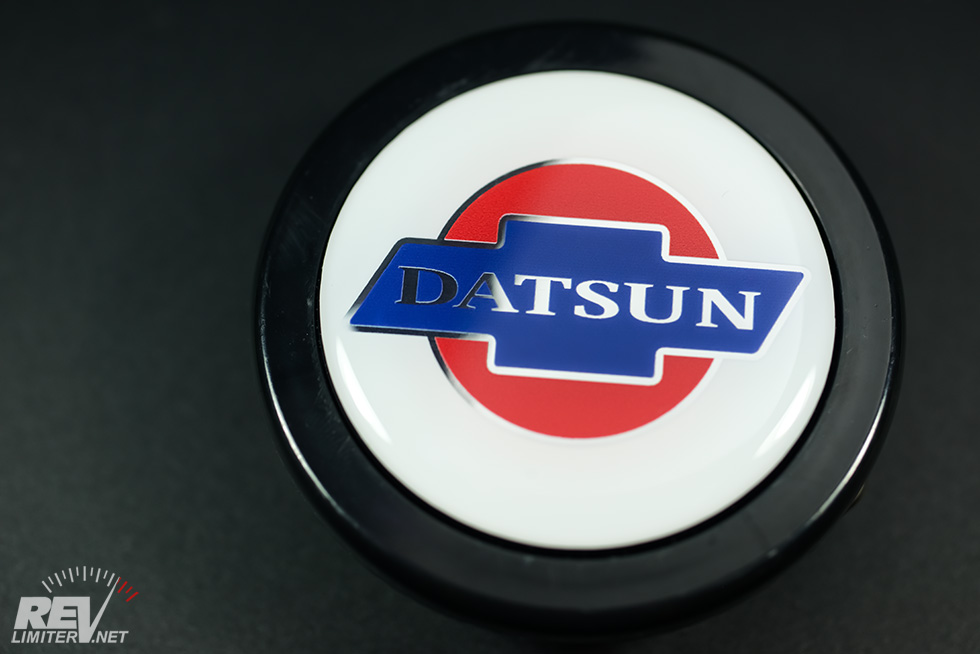 This was a fun one. There's plenty of Datsun Zs out there with Chevy engines. This horn button belongs to one. This is a mix of the classic Datsun logo, script logo, and the Chevy bowtie.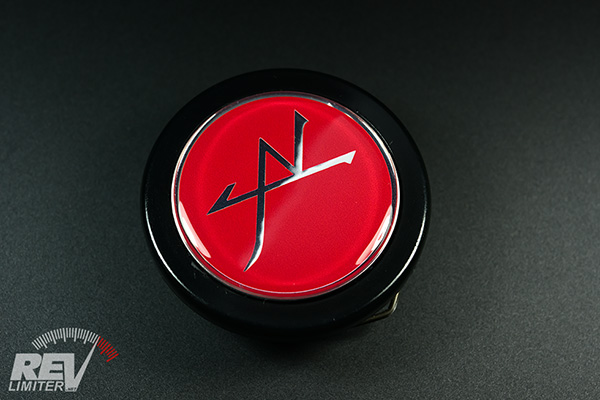 This was one of the more interesting things I've made in a while. Some old Hakosuka Skylines apparently came with this logo on their horn button. A customer commissioned me to make one up for his modern Nissan. Pearl red and chrome foil.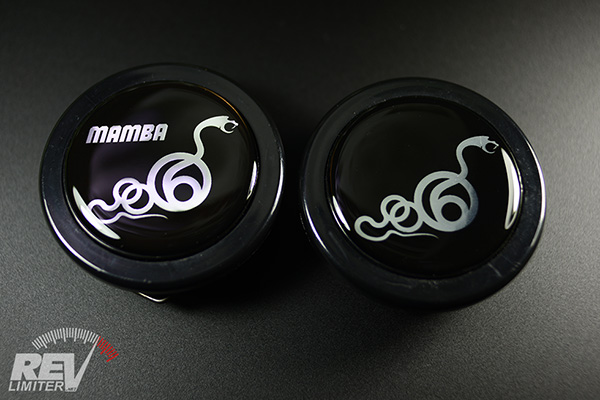 A snake logo for a customer. He supplied both the logo and Mamba font. I just put them together and made it up.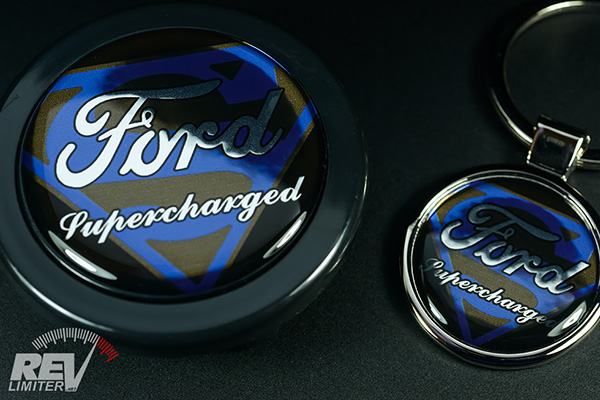 Ford Supercharged! One of the more complex custom designs I've done. This one was the result of a half dozen revisions.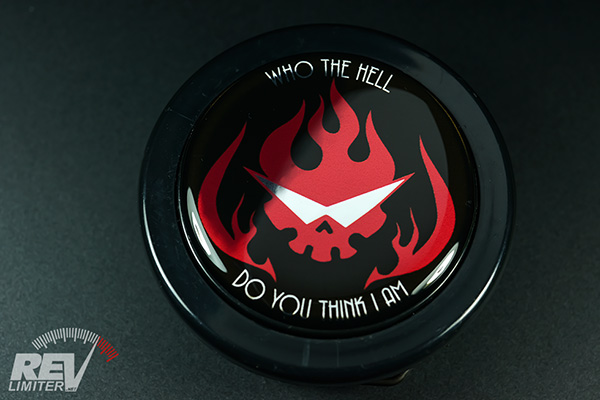 Row Row Fight the powah!! I'm a huge Gurren Lagann fan. I made this horn button for myself. It's in my NB daily driver.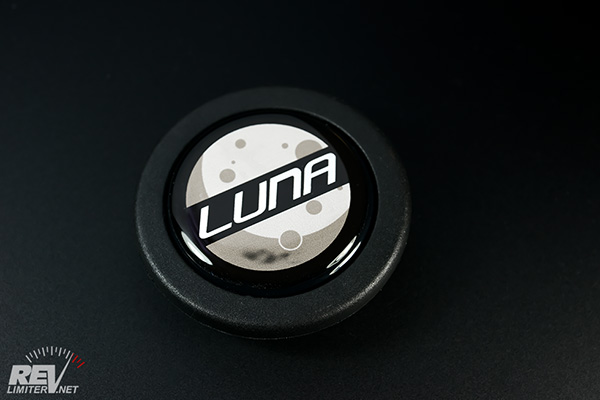 A custom logo inside a horn button for Chase's new ND named Luna. It's a moon in case you couldn't tell.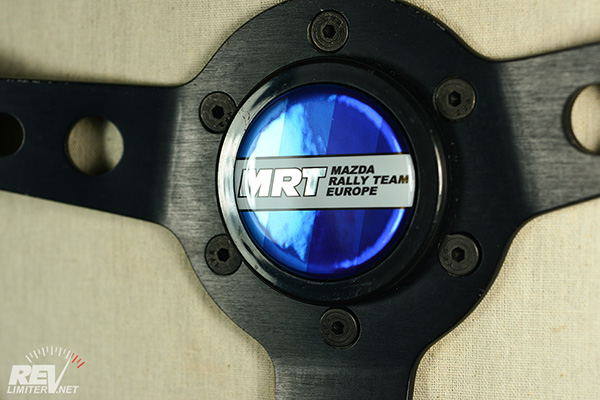 A Mazda Rally Team logo horn button. This is all foil shades of blue. One of the best things I've made yet.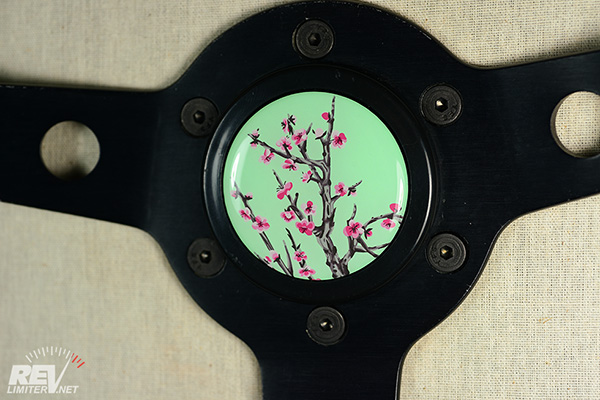 A custom Cherry Blossom horn button. The green background is pretty nice eh?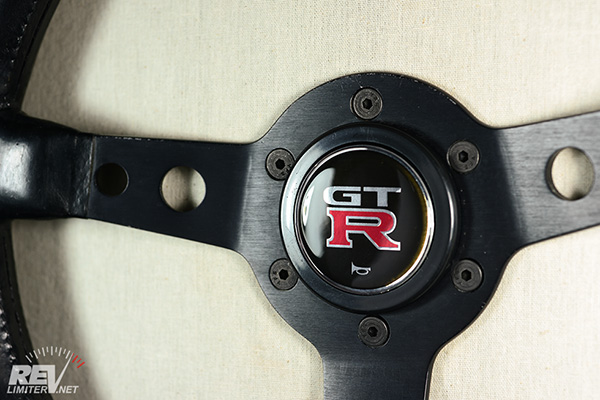 A GT-R logo horn button. My version anyway. I think every shop has made this logo.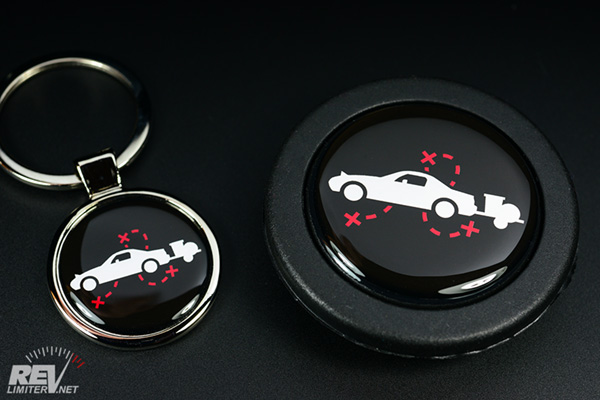 A key and horn combo for a buddy on an epic Miata Roadtrip.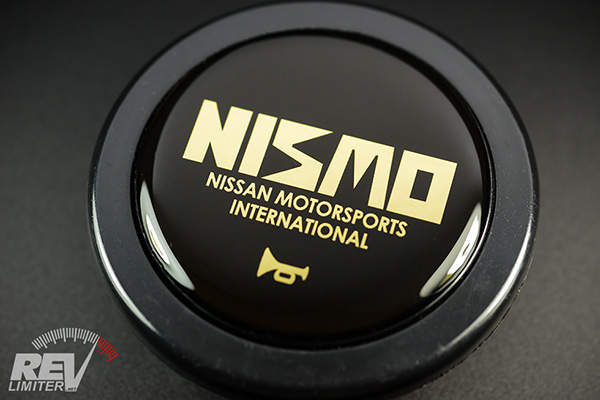 A Vintage NISMO button for my buddy Steve. This one is about as accurate a reproduction as possible. This is now a regular item in the store.
The vintage Toyota logo. This one might have to become a regular item.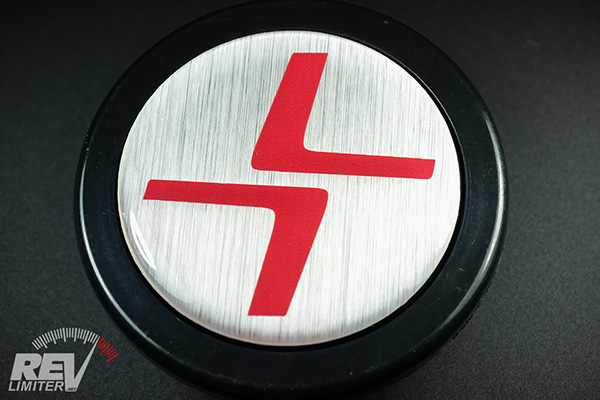 The Subaru L7 logo on brushed metal. This one came out SO nice.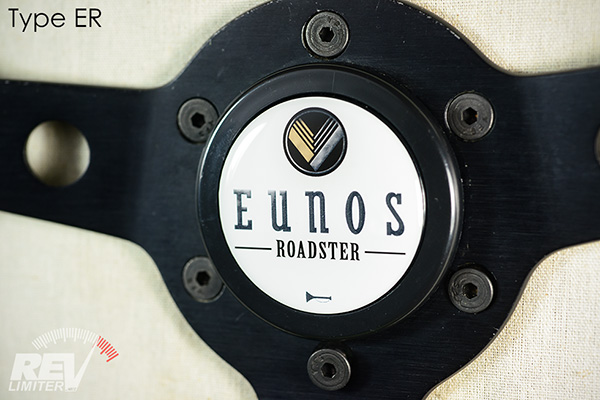 I've always wanted to make this keychain design into a horn button but lacked the tools... until now! It turned into a regular store item.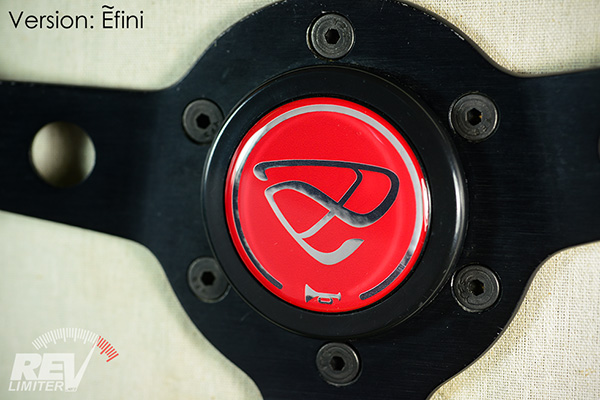 A custom pearl red Efini horn button made to order. Ever try to find one of these? They basically don't exist.

How to Order
Custom horn button orders are done via email. I make the inserts by hand in small batches. Obviously your custom design will not be in stock, so there will be a short wait after we work out the details until I can ship your parts.
Go to
my order form
and we can get to work.
Site Navigation
Latest Blog Posts
Retromodern NA6 Interior Lights
Posted on Fri, 10 Jul 2020 12:48:42 +0000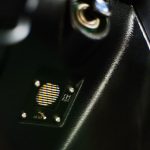 Upgraded LED interior lights from Retromodern. With micro toggles and vintage metal grills!
Read more...
Hardtop Rattle Rx
Posted on Mon, 15 Jun 2020 03:05:42 +0000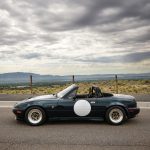 The hardtop rear legs can be adjusted. Here's wayyyy too many photos and far too much text about doing that, along with some celebratory topless Sharka pix.
Read more...
Shift the Galaxy
Posted on Sun, 17 May 2020 22:01:07 +0000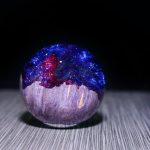 A very special galaxy shift knob for Sharka. And also some toy photos!
Read more...
Open During Covid-19 Pandemic
Posted on Fri, 03 Apr 2020 02:04:54 +0000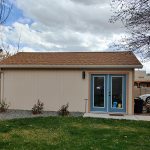 There may be a global pandemic, but revlimiter LLC is still open and shipping daily.
Read more...
The Art of Jun Imai
Posted on Fri, 14 Feb 2020 04:00:06 +0000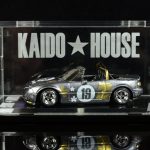 My collection of 1:64 originals from Jun Imai has grown. Much fanboy gushing lurks inside.
Read more...