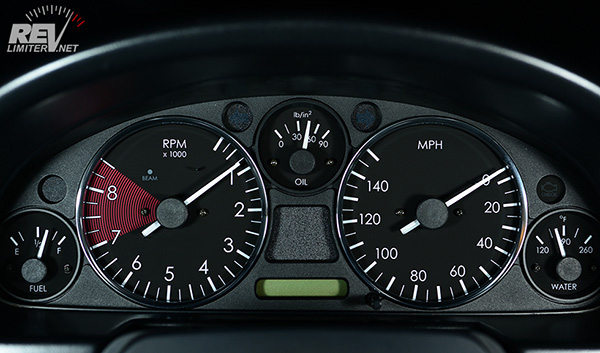 revlimiter Gauges - Version FM
Details
All-plastic, robot-cut gauge face set for all NB Miatas (98-05).
Designed to work with a small steering wheel.
Matte finish. Black face, white text.
1:30ish o'clock tach, 2:00 o'clock-ish speedometer zero position.
0-8500 RPM, 0-150 MPH.
Redline at 7000.
Dummy lights below the tach and speedometer are eliminated.
White/clear lighting lets you change the backlight color of these gauges with a simple bulb or cover (bulb condom) change.

Read the NB Gauge Installation Tutorial



Day Mode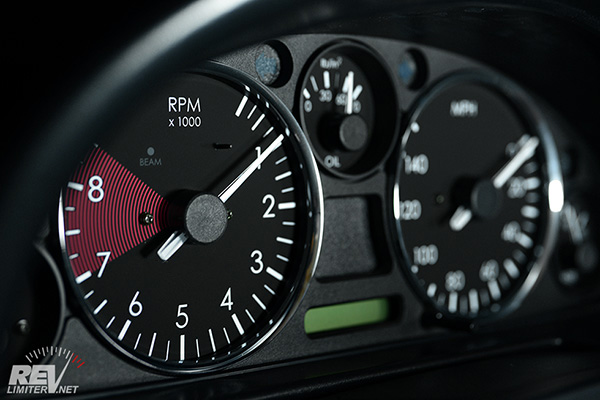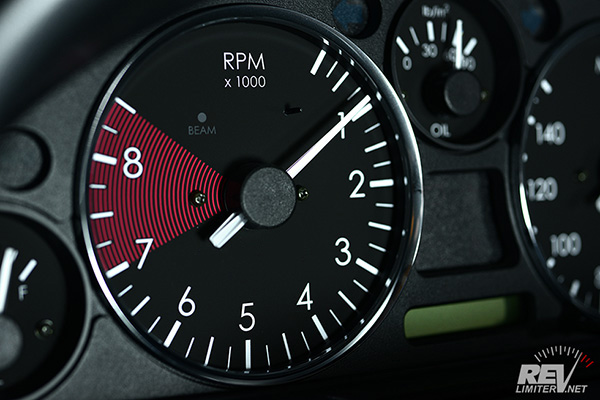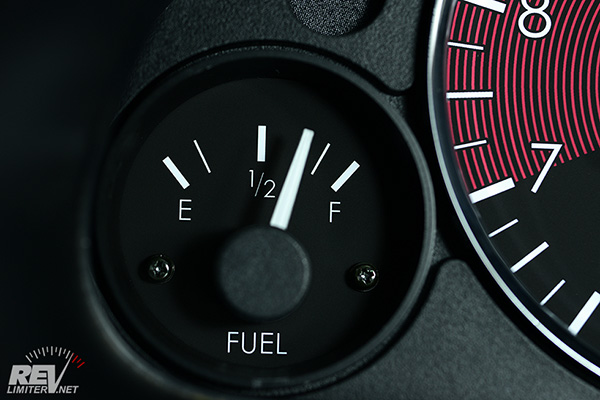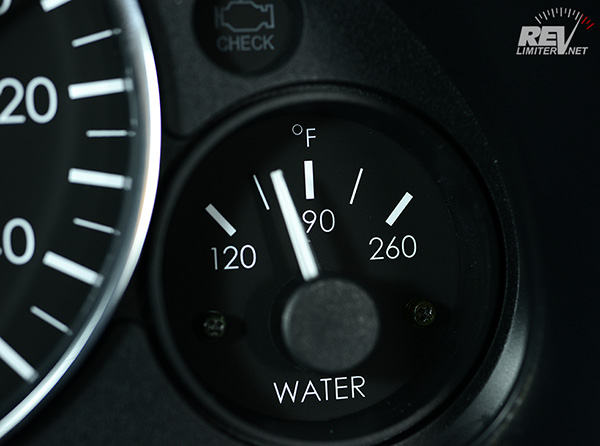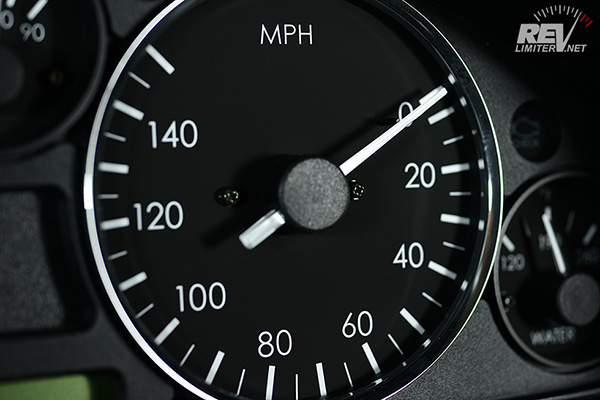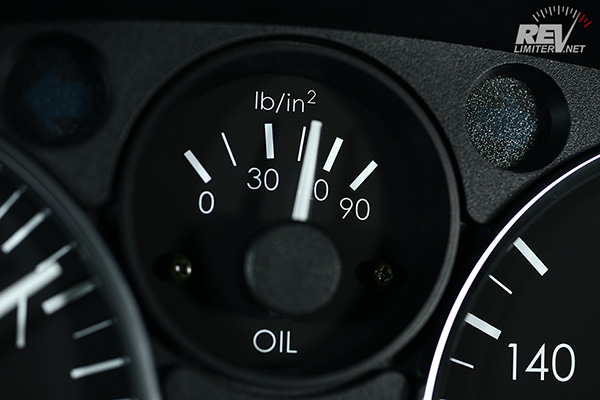 Night Mode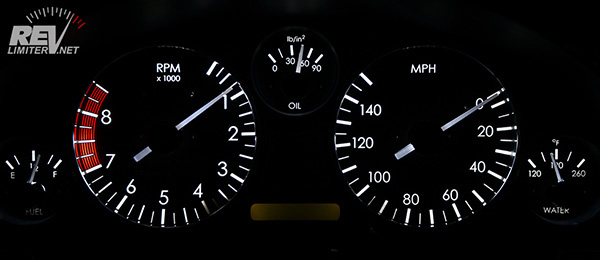 These gauges are made with white/clear lighting to let you change the color with a simple bulb or condom change. Check out the
gauge backlighting photos
and scroll down to the bulb cover section.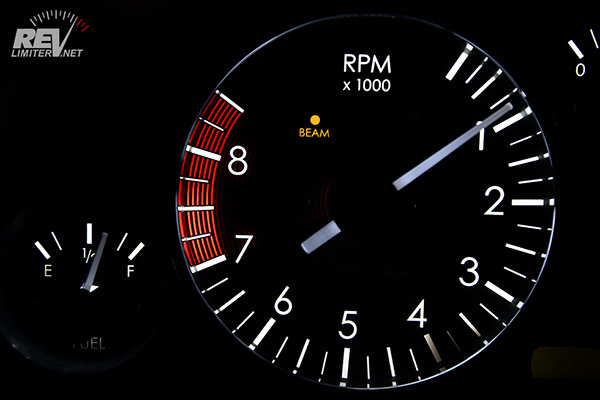 These photos were taken with white LED bulbs from superbrightLEDs.com.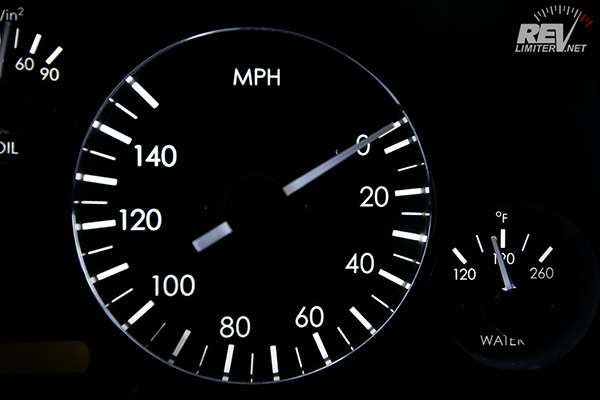 How to Order
Unlike most of the gauges on this site, the FM gauges are sold by Flyin' Miata. Go to their website and place an order with them. Chances are that you have them bookmarked already.
FM's NB Gauge set.
Site Navigation
Latest Blog Posts
NA Miata Ignition Switch Replacement / Refurbish
Posted on Fri, 12 Mar 2021 22:56:07 +0000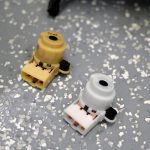 Is your NA Miata not starting anymore? A bad ignition switch may be the problem.
Read more...
Tiniest Subwoofer Ever
Posted on Thu, 11 Feb 2021 17:11:51 +0000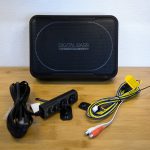 21 years without any bass was just too long. Sharka finally has something more than two tiny 6.5s to play music with.
Read more...
Mona's New Shoes
Posted on Tue, 12 Jan 2021 00:38:45 +0000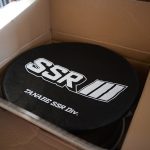 The ND finally dumps the stock wheels in favor of something a little more classy.
Read more...
Refinishing the Wood Watanabe Falcon
Posted on Thu, 24 Dec 2020 04:52:10 +0000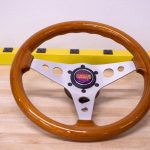 The Arigorni steering wheel gets a complete facelift.
Read more...
Once Upon a Sharksgiving Night
Posted on Sun, 29 Nov 2020 04:14:06 +0000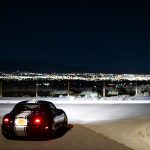 Some test photos from my newest SLR. Sharka was a very willing subject.
Read more...