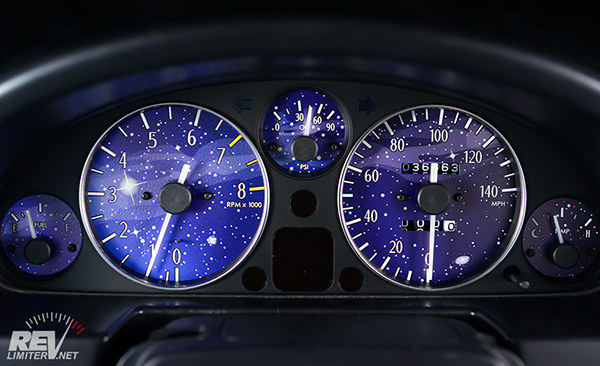 revlimiter Gauges - Version Cosmos
Details
Aerospace polymer laser-cut gauge face set for all NA Miatas (90-97).
Gen 3! Digital screen printed. OEM textured surface.
6 o'clock tach/speedometer zero position.
Versions available for all world markets (USDM, JDM, EUDM, UK).
Redline at 7000.
Dummy lights below the tach (airbag, lights-up, hold) are eliminated.
Your choice of lighting color. Examples of backlighting color options are here.
Shipping calculated at checkout. US customers receive Priority Mail. International orders will be sent via EMS or Priority International.

Read the NA Gauge Installation Tutorial



Buy the Cosmos NA (89-97) Gauge set - $129 USD
Site Navigation
Latest Blog Posts
It's nice when Cappuccinos start…
Posted on Fri, 09 Oct 2020 02:03:26 +0000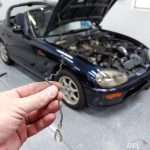 Being 25 years old, rare, and imported, there's a lot of unknowns about my Cappuccino. Also the fact that I work from home and don't drive all that much. Recently, Cap decided he didn't like starting up all the time. No fun. As an upstanding member of the 90s Turbo JDM Society(tm), my Cappuccino came […]
Read more...
Retromodern NA6 Interior Lights
Posted on Fri, 10 Jul 2020 12:48:42 +0000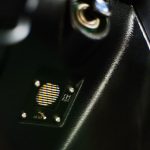 Upgraded LED interior lights from Retromodern. With micro toggles and vintage metal grills!
Read more...
Hardtop Rattle Rx
Posted on Mon, 15 Jun 2020 03:05:42 +0000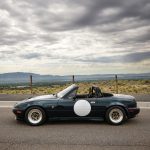 The hardtop rear legs can be adjusted. Here's wayyyy too many photos and far too much text about doing that, along with some celebratory topless Sharka pix.
Read more...
Shift the Galaxy
Posted on Sun, 17 May 2020 22:01:07 +0000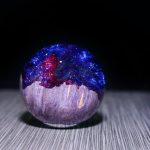 A very special galaxy shift knob for Sharka. And also some toy photos!
Read more...
Open During Covid-19 Pandemic
Posted on Fri, 03 Apr 2020 02:04:54 +0000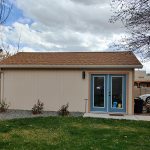 There may be a global pandemic, but revlimiter LLC is still open and shipping daily.
Read more...