Sharka's Door Straps
Details
Pressed leather door straps to fit all NA Miatas. (89-97)
Comes with what you see here. Two straps, four end caps, two spacers and four screws.
Meant for the DIY enthusiast. You will most likely have to recover your lower door panel to use these.
Pressed leather is like the cover of a book - high quality but requiring no special care.
Polished stainless steel end caps and stainless hardware.
You can order any color you want as long as it's black. Black or White stitching is available.
Shipping calculated at checkout. US customers receive Priority Mail. International orders will be sent via EMS or Priority International.


Buy Sharka's Door Straps - $49 USD
Site Navigation
Latest Blog Posts
Review – HyLoft Tire Storage Rack
Posted on Mon, 13 Aug 2018 04:23:06 +0000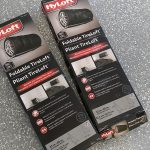 A new garage means a chance to upgrade some stuff. In this one, I install and review some tire storage racks from HyLoft.
Read more...
The Perfect Rollbar Cover
Posted on Sun, 22 Jul 2018 21:47:27 +0000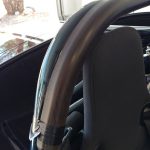 A mysterious gift arrived addressed to Sharka.
Read more...
Garage Makeover
Posted on Sun, 15 Jul 2018 21:35:21 +0000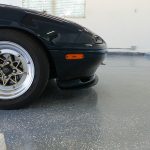 There's a new revlimiter garage, which means a chance to epoxy-coat the flooring and spruce up the place a bit. For more than you ever wanted to know about garage flooring, read inside.
Read more...
Drives – Cape Royal Road, AZ
Posted on Sun, 01 Jul 2018 16:29:06 +0000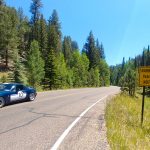 I've not posted a road report for a while, and this one is a gem - Cape Royal Road near the Grand Canyon North Rim.
Read more...
AMMO Frothe Review
Posted on Sun, 13 May 2018 16:56:33 +0000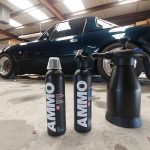 A mini review on the new waterless wash system from AMMO NYC. It's super good!
Read more...