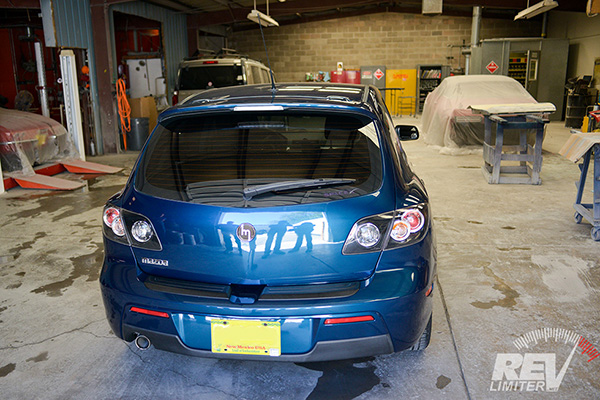 The 85mm badge fits larger cars wonderfully. It also covers the mounting holes on an NB2 (01-05) nose.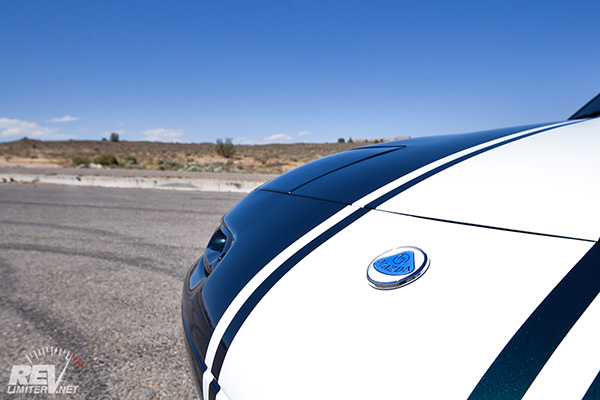 NB2 cars will have to have the holes filled from the large emblem before mounting one of these 58mm badges.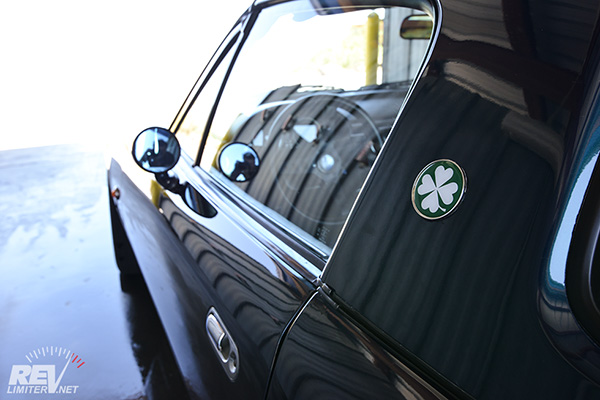 The 50mm badge is perfect for a hardtop...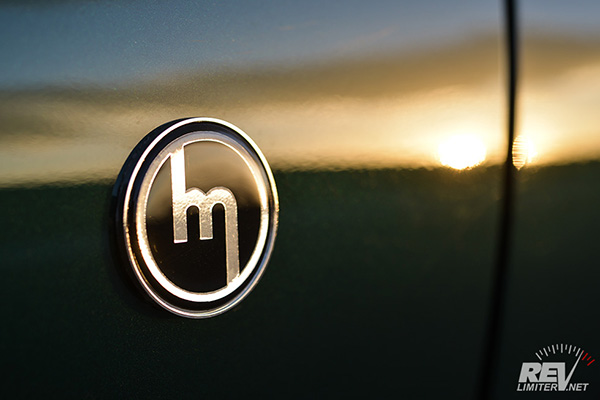 ... or a fender.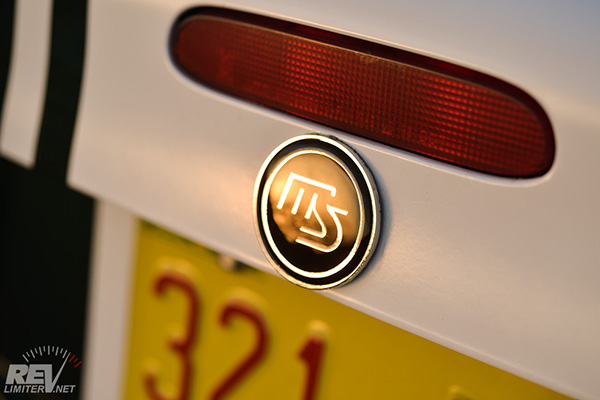 The 50mm badge is also perfect for the NB trunk lid. No hole filling required.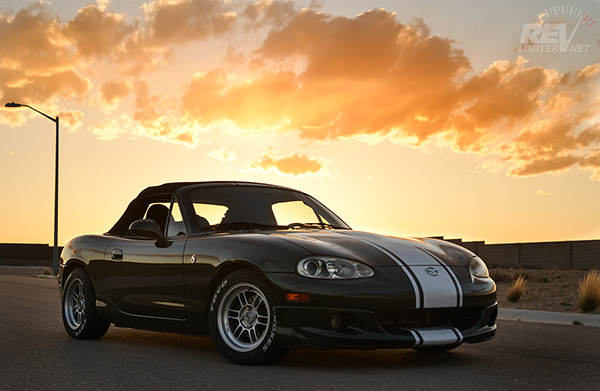 Bucky got to test the fender badges for a few months before they were available for sale. Sharp eyes might notice the center caps as well...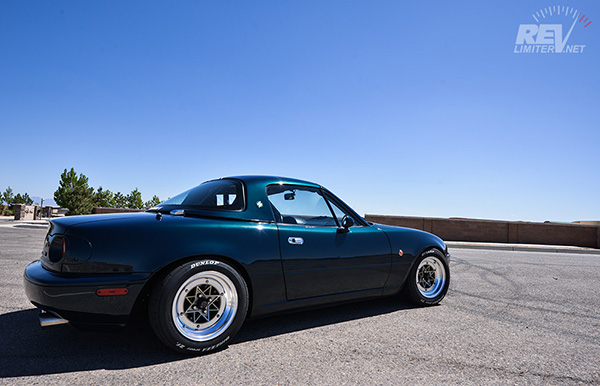 Sharka and his custom hardtop Yotsuba badges.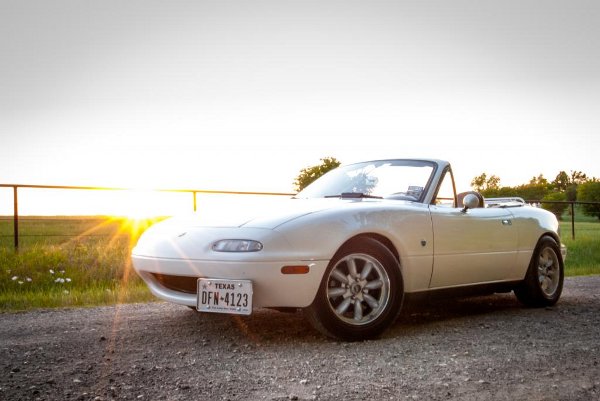 Chaste - another early badge tester. If it wasn't for this car, the badges wouldn't exist.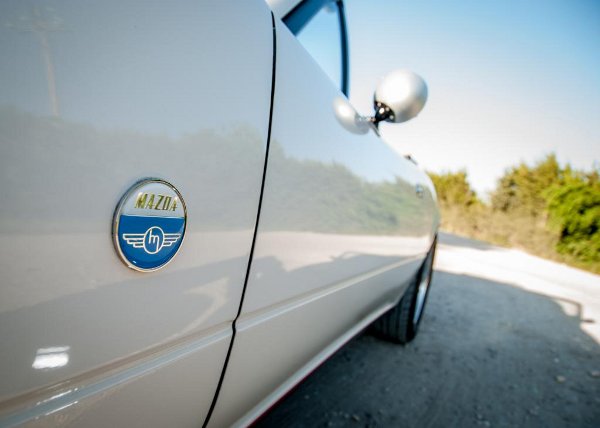 Custom Winged-M fender badges. Difficult to make, but so pretty.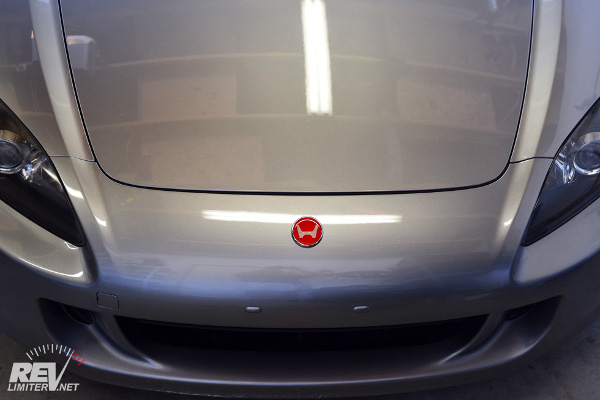 The first Type H badge, made for my buddy's S2000.

How to Order
Orders are done via email. I make the badges by hand in small batches. I usually have the above models in stock. If you want any changes made, it will likely take a little bit. Like the gauges, everything here is made by one guy, the dude who runs this website and drives Sharka. Please be aware that you might have a short wait time between placing your order and when I'm able to make your items.
Go to
my order form
and we'll get something shiny on your car ASAP.
Site Navigation
Latest Blog Posts
Period-Correct 90s Rear Speakers
Posted on Mon, 11 Oct 2021 02:12:26 +0000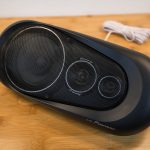 Sharka's rear package tray now holds more than just a rollbar. A set of 90s speakers is the next upgrade for the little blue and white boi.
Read more...
GV Tail Light Upgrade
Posted on Tue, 28 Sep 2021 02:05:06 +0000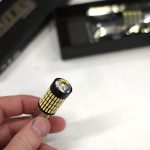 TLDR; LEDs are brighter, who knew?
Read more...
Mona Visits Joshua Tree
Posted on Sat, 26 Jun 2021 03:21:12 +0000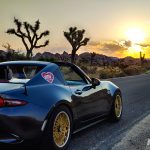 Mona checks out the curious multi-armed residents of Joshua Tree National Park
Read more...
KINOD 15
Posted on Sun, 20 Jun 2021 22:49:33 +0000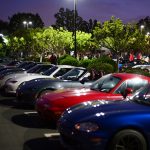 Mona and I made the pilgrimage to SoCal for the 15th Anniversary KINOD Event.
Read more...
NA Miata Ignition Switch Replacement / Refurbish
Posted on Fri, 12 Mar 2021 22:56:07 +0000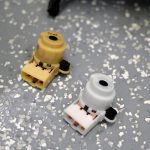 Is your NA Miata not starting anymore? A bad ignition switch may be the problem.
Read more...