Man, what a race. Brazil 2009 was just about the highlight of the season for me. My favorite driver won a second race! I was, of course, ecstatic when Mark Webber won his first race at the Nurburgring, but a 2nd takes him out of the one-hit-wonder category. Go Webber!!!
But Webber's win was overshadowed slightly by Jenson Button clinching the championship! Congratulations JB!!!! Been a long time coming.
And now back to small, underpowered Roadsters.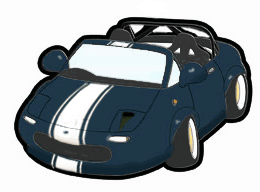 Images courtesy mirror.co.uk and pitpass.com. Used without permission. =)