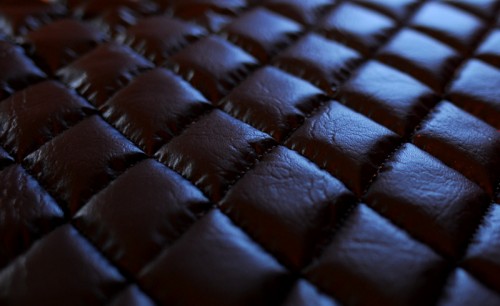 Spyshots! Hey, it's a (mostly) car blog, I'm allowed spyshots. But seriously, I've been waiting for some of these parts to all come together for SO long now that I feel more than justified with an in-progress project post like this. Above is some diamond sewn vinyl. What could I ever do with a roll of diamond sewn vinyl? Hmmm.
This vinyl came from a company called EZ Boy Interiors. Top notch customer service. They sent me a roll of very badly stitched vinyl and a single call was all it took to get matters fixed. And I get to keep the crappy roll. Unsure of what to do with it…. anyway, this is the GOOD roll.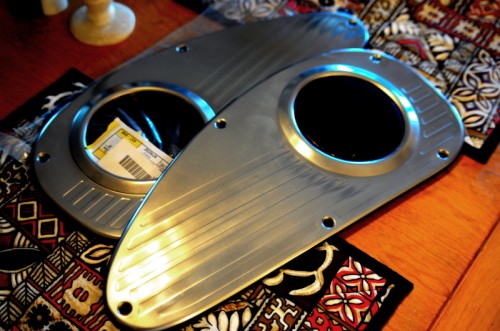 I've always wanted a set of LE speaker covers for my doors. A guy on ClubRoadster was selling some. I bought! They came without the black grills you see here. Those were sourced from MazdaComp for relatively little. The grills actually cover the whole back of the shiny panels and support them around the edges. Nicer than something I could make myself, that's for sure.
.
.
.
.
and now…. what everyone has been waiting for (according to my search logs): an Elise seat update!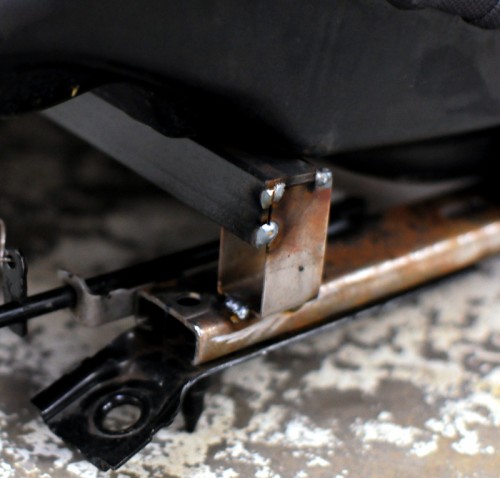 The brackets are tacked onto the stock slider for test fitting. I sat. It was good. They should be completely welded up very shortly. Click any of these pix for a larger sized gallery.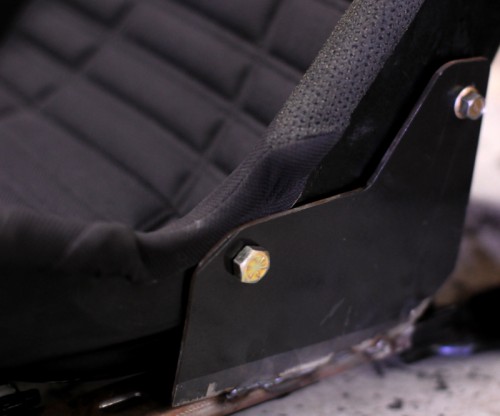 The rear brackets are BEEFY. This is why I decided to farm this job out. My metal working tools are not up to the task of working metal of this size. And I don't trust my life to my non-existant welding skills.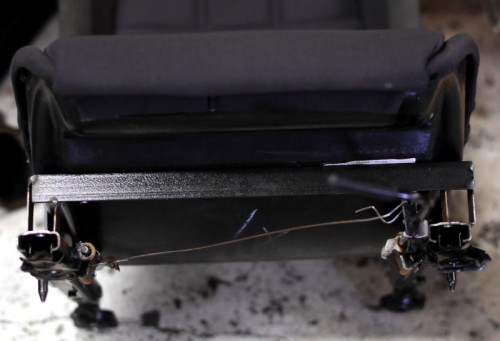 The whole front bracket is pretty impressive to me. Angle iron running the width of the seat to attach the bottom mounts, then stood off with square tubing to get the desired tilt. Everything gets welded to my spare set of stock sliders. I'll clean off the surface rust before installing.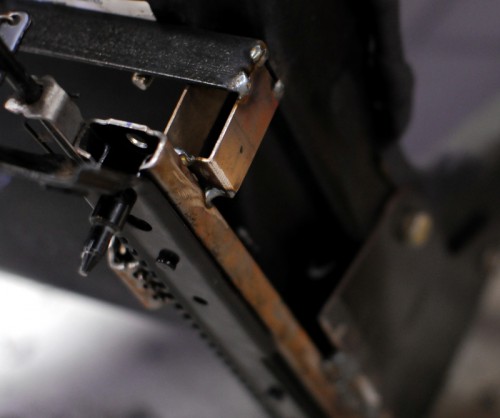 Last one. I'm excited to get these in my car.