Tag: Beatrush latches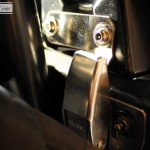 The 2nd part of my hardtop security project. I've got rare bolts from the UK, bolt specs that you can use on your own car, and lots of pix.
READ MORE

January 27th, 2010 — DIY, Exterior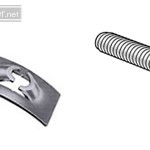 Whenever Sharka wears the hardtop, my thoughts always turn toward hardtop security. Like, how to make sure Sharka is still wearing his hardtop when I come back at the end of the day. It's a conundrum. And as far as I can tell, NO ONE has a security method that's up to snuff.
READ MORE