Tag: Toyo T1R
January 31st, 2011 — DIY, Interior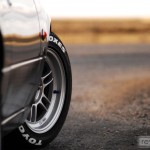 I did a few small things to Sharka this past weekend. Stuff that might not normally make it to my blog. Just little things to get out of the house and enjoy an unexpectedly warm January weekend.
READ MORE

November 10th, 2009 — The Sharka Rebuild, Wheels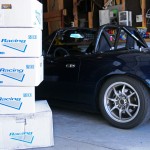 This blog post has been a long time coming. A long time. As long as I've been rebuilding my car since The Bonk. See, after I decided to rebuild Sharka, I started looking around for a new set of wheels. That was last November. I found these unique RP-F1s in June. I paid for them around the beginning of July. And now they are MINE.
READ MORE