Tag: Revlimiter Gauges
November 3rd, 2012 — Gauges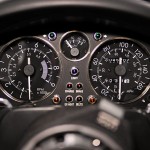 Sharka has yet another different set of gauges installed. I call this set Version Warbird.
READ MORE

August 1st, 2011 — Gauges, Interior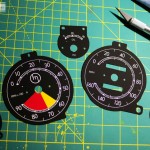 In between gauge face commissions, I've been working on a new set for myself. Sharka has been wearing his old gauges (called "Revolution") since around April of last year. I've been feeling a little tired of them and craving something a little more vintage looking. Something flashy and yet minimalist. Something that really complemented my KG Works gauge cluster.
To borrow a line from Jeremy Clarkson: And here it is.
READ MORE