Tag: Garage Vary
December 26th, 2010 — Exterior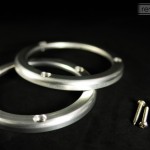 Friend and fellow CR.net moderator, Mr. Woolery, came up with the idea to do some trim rings for the Garage Vary tail lights on his car. And then he followed that one up with the idea to make a limited run of these rings and sell them to a few lucky folks on ClubRoadster. And here is my set!
READ MORE

November 7th, 2010 — Exterior, Sharka pix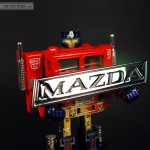 It hasn't quite been two months since painting (I was supposed to wait at least that long before applying vinyl), but I could not wait to install these tail lights any longer. Plus, the nice weather is due to go away soon in favor of winter. So. Without further delay, I present Sharka's New Ass!
READ MORE