Tag: exterior
January 13th, 2010 — Exterior, Parts Review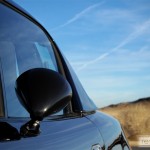 A full product review of Rev9's M2-1028 style Miata side mirrors. Pix, Uglydolls, and my special brand of cartalk. Not to be missed.
READ MORE

October 29th, 2009 — DIY, Exterior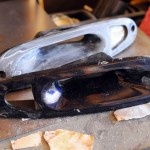 A couple weekends in the garage, some bondo, and some scooter turn signals? What could I possibly do with these ingredients? Turn signal intakes!
READ MORE