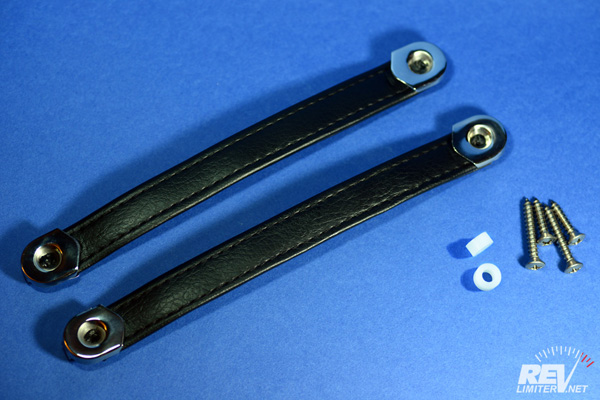 Sharka's Door Straps
Details
Pressed leather door straps to fit all NA Miatas. (89-97)
Comes with what you see here. Two straps, four end caps, two spacers and four screws.
Meant for the DIY enthusiast. You will most likely have to recover your lower door panel to use these.
Pressed leather is like the cover of a book - high quality but requiring no special care.
Polished stainless steel end caps and stainless hardware.
You can order any color you want as long as it's black. Black or White stitching is available.
Shipping calculated at checkout. US customers receive Priority Mail. International orders will be sent via EMS or Priority International.



Buy Sharka's Door Straps - $49 USD
Site Navigation
Latest Blog Posts
Hardtop Rattle Rx
Posted on Mon, 15 Jun 2020 03:05:42 +0000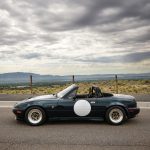 The hardtop rear legs can be adjusted. Here's wayyyy too many photos and far too much text about doing that, along with some celebratory topless Sharka pix.
Read more...
Shift the Galaxy
Posted on Sun, 17 May 2020 22:01:07 +0000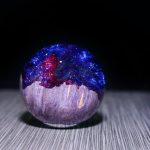 A very special galaxy shift knob for Sharka. And also some toy photos!
Read more...
Open During Covid-19 Pandemic
Posted on Fri, 03 Apr 2020 02:04:54 +0000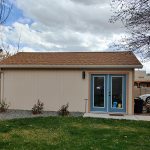 There may be a global pandemic, but revlimiter LLC is still open and shipping daily.
Read more...
The Art of Jun Imai
Posted on Fri, 14 Feb 2020 04:00:06 +0000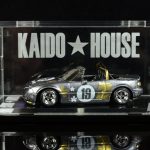 My collection of 1:64 originals from Jun Imai has grown. Much fanboy gushing lurks inside.
Read more...
More JDM Quilted Vinyl
Posted on Fri, 24 Jan 2020 04:09:13 +0000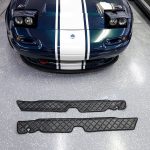 A small Nakamae upgrade to Sharka's interior!
Read more...