Tag: Starscream
January 25th, 2010 — The Intarwebz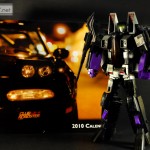 The winner of the CR.net calendar contest is announced!
READ MORE

October 22nd, 2009 — Interior, Wheels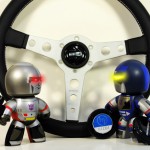 The revlimiter.net steering wheel collection as of 2009. I got a new wheel for my birthday, so I took the opportunity to pop them all in the lightbox for some detail shots. The Decepticon Mighty Muggs helped out.
READ MORE