Tag: soft top
April 27th, 2010 — DIY, Exterior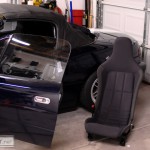 This is sort of a required step on my road to hardtop-only motoring. It didn't seem like there was much information out there on this. There's a ton of pages dealing with Miata soft top replacement, but not much on how to make a car look good with no soft top whatsoever. So, if you want to lose 37-42 lbs and turn your roadster into a speedster, read on.
READ MORE

April 21st, 2010 — DIY, Interior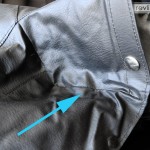 I received a couple comments about my hacked up boot (what we call the vinyl cover for the soft top here in the States) after my last post, so I thought I'd give a quick how-to before I remove the soft top and render the boot useless. There's not a whole lot to this mod. Still, a half hour of searching on miata.net revealed that there was not a lot of info out there about this.
READ MORE