Tag: internet
November 18th, 2009 — revlimiter.net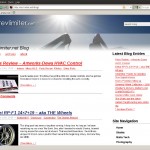 Revlimiter.net has a new site design! I think it deserves a blog post.
READ MORE

July 30th, 2009 — The Intarwebz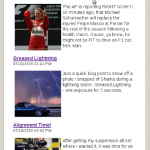 The fine art of fixing a Wordpress (2.8.2 at the time of this posting) RSS feed. It's not exciting reading and there's very little Miata content. And no toy photos.
READ MORE