Tag: Bucky
September 11th, 2009 — Engine, Wrench Turning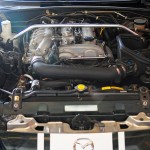 Bucky, our 2001 MX-5, gets the spotlight in this post. It was timing belt time and the interweb was not exactly forthcoming in great NB2 timing belt info, so this is my attempt to fill that hole.
READ MORE

August 8th, 2009 — Elise seats in a Miata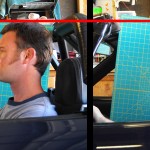 There were a few more photos to take of my spiffy new Elise seats. Me sitting in the seat, an Elise seat in an NB Miata (my wife's car), and some seatbelt receiver detail shots. And here they all are! Enjoy.
READ MORE