Placing Orders:
This is the custom order form for the Artisan Shift Knobs made by Long Dog Wood Studio. It's just a fancy email form that asks some questions and gathers data I need to understand your shift knob order. There's no robot on the other side or anything like that. I will usually reply within a few hours. If you're not in the US, my reply might come to you the next morning due to time zones.
Stock: Please realize that revlimiter.net LLC is only a RESELLER of these knobs. I do not make them. Current stock is shown in the link below. The photo SHOULD be always updated to reflect what I have on hand.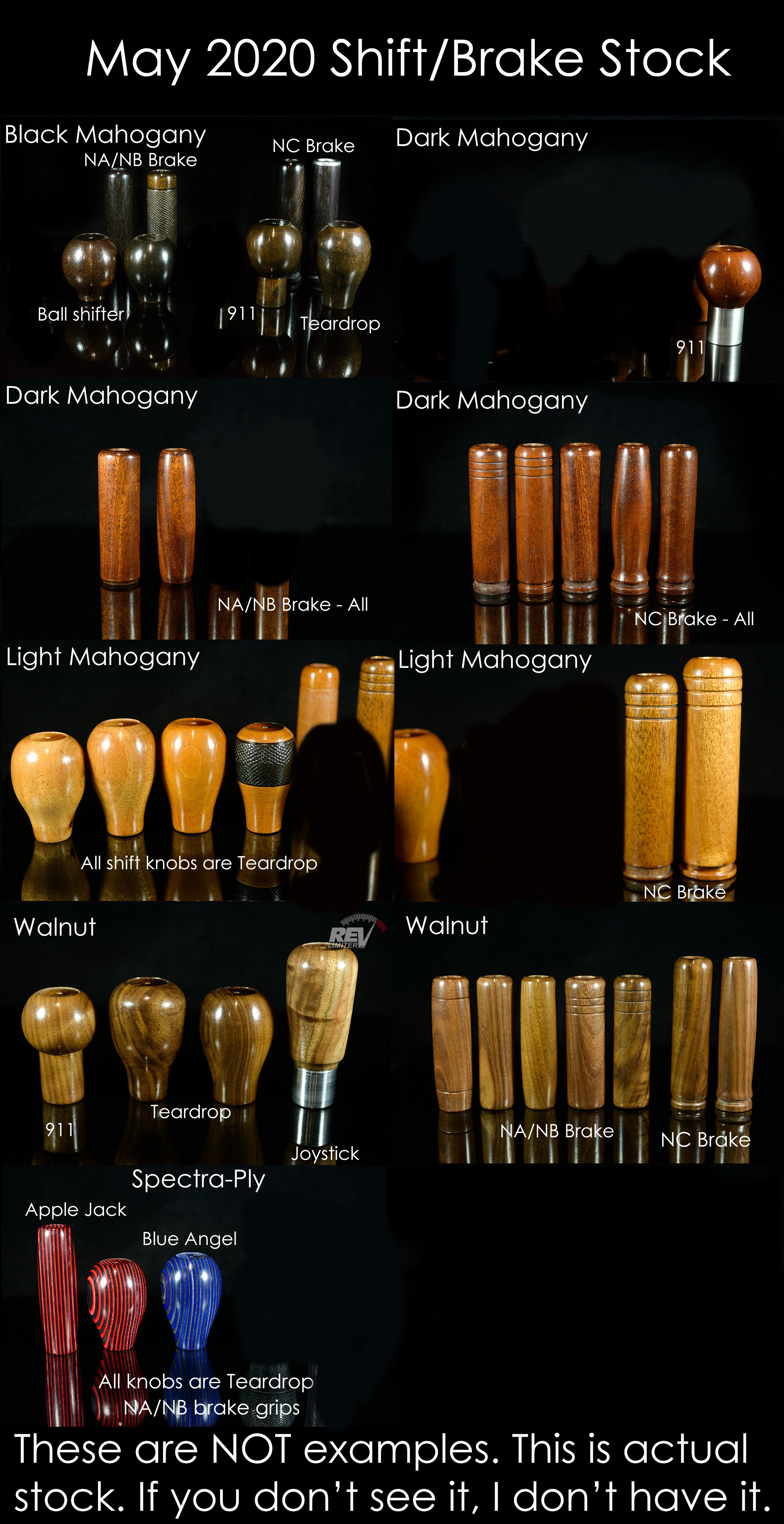 Payment: Payment is due immediately. As mentioned above, I usually reply pretty quickly. You'll get an invoice via Paypal once the details are all clear and you've chosen a shift knob.
Please double check your email address before sending. If you enter it incorrectly, there's no way for me to get back in contact with you.