June 28th, 2012 — Drives, Guest Blogs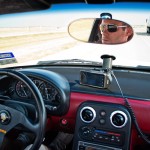 I needed bonding time with Rooster in a bad way.
This morning I left the house at 7:45 am. That's an unusually early time for this small business owner. Usually I roll out between 8:30 and 9. After 9am – the highways in North Dallas are empty enough not to feel congested and my drive time to the office is less than half of what it would be any time before 9am. But this morning I wasn't headed south…
READ MORE

June 28th, 2012 — Drives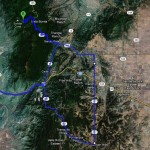 A small change from the usual wrenching and toy photos: a drive! Sharka and Flipper tackle some foothills and the infamous Sandia Crest Road.
READ MORE