Custom Wood Shift Knobs
Details
Artisan-made in VERY small batches. Want a unique shift knob? Look no further.
M10x1.25 threaded. Fits all Miatas ever made - NA, NB, NC, and ND. 1989-2017.
Wood pieces are produced by Rich of Long Dog Wood Studio.
Inserts produced by me, Adam at revlimiter.
Insert is the same as the badges - composed of vinyl and solar-cell quality polyurethane epoxy.
Shipping calculated at checkout. US customers receive Priority Mail. International orders will be sent via EMS or Priority International.


Shift Knobs: $75+ each
NA/NB/NC Brake Grips: $49+ each
(depending on wood prices)
Please check out the page below and then order via the web form. That will put us in email contact and I can send you a pic of what knobs and grips are in stock in your choice of wood. Each knob is a little different and this seems like the best way to take orders.
Current Stock - January 2018
Woods currently in stock as of January 2018 are: Guayacan, Argentine Lignum Vitae, Bocote, Jobillo, Purple Heart, Olive, and two shades of Mahogany.
Guayacan is a rare wood that cannot be exported from the US, so it's for US customers only. The rest can be shipped worldwide. On the Mahogany, please note that they are very unlikely to be a match for the particular shade of wood in YOUR Miata. They're meant to complement the OEM wood options. Also realize that wood ages over time and changes colors. Any particular knob may darken a bit.
The above photo is my current stock. The same file will be updated and should always reflect what's in stock when you see it. I
only have the knobs shown in the above photo.
Check out the
full size version
to get a better view of the wood.
Each knob/grip requires an email order. Please use
the Custom Order Form
to claim your shifter.
Shapes and Woods
Shift knobs are available in two shapes -
Teardrop
and
911
. The Teardrop is inspired by a Japanese shift knob shape (it shifts
fast
and brings
joy
). The 911 shape is inspired by the knobs used in the cars of a Porsche builder who
sings
. Car enthusiasts will likely understand.
All knobs feature an M10x1.25 threading.
That means they fit on more than just Miatas. I've got one on my Mazda3 family car as well. It's fantastic.
Each knob is a bit different. Whether it's the color of wood, the final shape, or the addition of stripes and a collar, each one is a bit unique.
Because of this, each knob requires an email order.
It's the best way to unite a shifter and an owner instead of trying to keep an impersonal order form updated.
Each wood has a different density. Lignum Vitae is so dense that it does not float! A denser wood will result in a heavier shift knob. I've weighed knobs in each wood that were roughly the same size. See the table below.
Stock shift knob: 201g
Stock NA wood knob: 73g
Guayacan: 140g
Argentine Lignum Vitae: 150g
Purple Heart: 125g
Osage Orange: 129g
Olive: 122g
Mahogany: 96g
Bocote: 135g
Jobillo: 135g
How It Fits
Both the Teardrop and 911 are three inches tall (76mm). They're designed to allow all four fingers to hold the shifter if you so desire.
The Teardrop model allows for either thumbs up shifting or palm down shifting. It fits your hand like a dream.
The rounded 911 model is meant for palm down shifting. However, you can also get your thumb on top if you want.
Inserts
Each knob ships with the domed vinyl insert of your choice. For a few bucks more, I can make a custom one to your specs. The ones pictured are the standard models that are always in stock.
Each insert has its own little name to make life easier. Please mention the insert name and color you want when ordering.
Gallery of Installed Shifters
Sharka's custom Argentine Lignum Vitae shift knob and brake grip.
The green/brown wood wouldn't work well with the white/blue Elanore design, so I made a custom black and chrome insert.
I think they call it "Nostalgic Motoring" or something. I just know it's what I like.
The Stormtrooper's Guayacan shift knob and brake grip. It matches the basketball interior very nicely.
Pretty posh interior for a Stormtrooper, eh?
About the Ordering Process
These shift knobs are not produced by me. Stock may or may not be very high. It's all an experiment to try to get some of these beauties in the hands of more enthusiasts. Please bear with me.
Site Navigation
Latest Blog Posts
2006 Miata MX-5 Long Term Test Report
Posted on Sat, 07 Apr 2018 23:37:52 +0000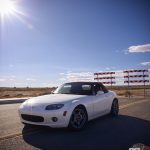 After just over a year, it's time for the revlimiter NC Miata, known as The Stormtrooper, to say goodbye. My aunt was looking for a fun car and took a shine to this little guy, so it's time for Stormy to go to a new home. So this is a good time to write up […]
Read more...
revlimiter Gauges at Moss!
Posted on Wed, 04 Apr 2018 20:38:55 +0000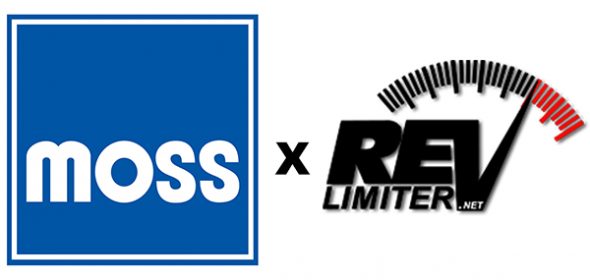 Moss Motors is selling my gauges!!!
Read more...
NC Sun Visor Upgrade
Posted on Sun, 01 Apr 2018 23:28:10 +0000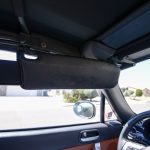 Let's face it - the factory visors on the NC are horrible, cruel jokes. Fortunately, you can swap them out for visors that actually work! Check it out.
Read more...
*tap tap* Is this thing on?
Posted on Mon, 05 Mar 2018 23:11:09 +0000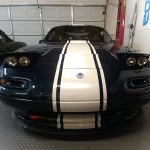 Just checking in to say that me and Sharka are still alive.
Read more...
The Complete Watanabe Falcon Collection
Posted on Fri, 03 Nov 2017 18:23:27 +0000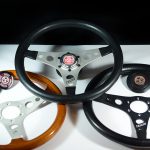 I've put together all three known variants of the Watanabe Falcon steering wheels. Check out the pix.
Read more...