Garage Woolery Garage Vary Trim Rings
Details
High quality machined aluminum trim rings produced by Garage5.
These were first available as the legendary Garage Woolery Trim Rings and are reproduced by permission.
Fits all authentic Garage Vary Nostalgic Tail Light Panels. May not fit knock-offs.
Machined finish.
Shipping calculated at checkout. US customers receive Priority Mail. International orders will be sent via EMS or Priority International.


Buy GW GV rev G5 Trim Rings - $159 USD
Site Navigation
Latest Blog Posts
For Sale! Corbeau LE Pro
Posted on Tue, 14 Aug 2018 22:43:11 +0000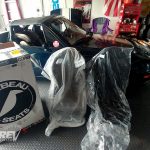 Here's something I rarely do – sell my goodies. One of the above seats was never even unwrapped before these photos… For sale! One set of Corbeau LE Pro custom seats. These fit a Lotus Elise without any modification… or rather, they fit Elise seat BRACKETS. This is very good for Miata enthusiasts since there's […]
Read more...
Review – HyLoft Tire Storage Rack
Posted on Mon, 13 Aug 2018 04:23:06 +0000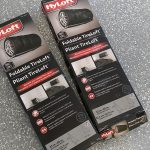 A new garage means a chance to upgrade some stuff. In this one, I install and review some tire storage racks from HyLoft.
Read more...
The Perfect Rollbar Cover
Posted on Sun, 22 Jul 2018 21:47:27 +0000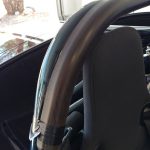 A mysterious gift arrived addressed to Sharka.
Read more...
Garage Makeover
Posted on Sun, 15 Jul 2018 21:35:21 +0000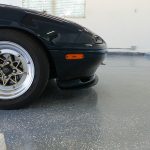 There's a new revlimiter garage, which means a chance to epoxy-coat the flooring and spruce up the place a bit. For more than you ever wanted to know about garage flooring, read inside.
Read more...
Drives – Cape Royal Road, AZ
Posted on Sun, 01 Jul 2018 16:29:06 +0000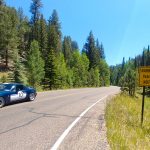 I've not posted a road report for a while, and this one is a gem - Cape Royal Road near the Grand Canyon North Rim.
Read more...