revlimiter Lenses
Details
High performance anti-reflective lenses for various aftermarket gauge clusters.
<2% total reflectivity, ~97% light transmission.
Double sided AR coating. This is a chemical process, not a mechanical frosting.
Lenses are shatter resistant and abrasion resistant.
Optical quality, like high quality eyeglasses for your gauges.
NOT COMPATIBLE with OEM Miata clusters. You must have one of the aftermarket clusters over your gauges for these lenses to work.
Can be custom cut to fit a unique gauge or cluster.
Shipping calculated at checkout. US customers receive Priority Mail. International orders will be sent via EMS or Priority International.

Buy revlimiter Lenses - KG Works NA Cluster - $49 USD
Site Navigation
Latest Blog Posts
Garage Makeover
Posted on Sun, 15 Jul 2018 21:35:21 +0000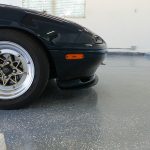 There's a new revlimiter garage, which means a chance to epoxy-coat the flooring and spruce up the place a bit. For more than you ever wanted to know about garage flooring, read inside.
Read more...
Drives – Cape Royal Road, AZ
Posted on Sun, 01 Jul 2018 16:29:06 +0000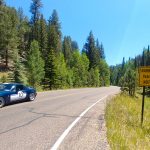 I've not posted a road report for a while, and this one is a gem - Cape Royal Road near the Grand Canyon North Rim.
Read more...
AMMO Frothe Review
Posted on Sun, 13 May 2018 16:56:33 +0000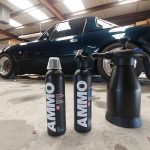 A mini review on the new waterless wash system from AMMO NYC. It's super good!
Read more...
Spotlight – Jazz
Posted on Mon, 07 May 2018 20:44:30 +0000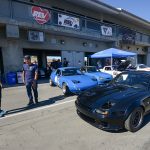 Catching up on my MRLS blog posts. Here's a spotlight of Jazz, one of the most beautiful NAs I've ever met.
Read more...
Sharka Ride #390,255
Posted on Mon, 30 Apr 2018 18:25:38 +0000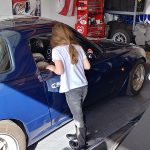 Just a random Sharka ride that needed a blog about it.
Read more...