Garage5 Vent caps
Details
Fits all NA and NB Miatas. (89-05)
Fits over the vent center button.
Machined finish.
Shipping calculated at checkout. US customers receive Priority Mail. International orders will be sent via EMS or Priority International.


Buy Garage5 Vent Caps - $69 USD
Site Navigation
Latest Blog Posts
The Complete Watanabe Falcon Collection
Posted on Fri, 03 Nov 2017 18:23:27 +0000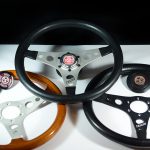 I've put together all three known variants of the Watanabe Falcon steering wheels. Check out the pix.
Read more...
Bucket List Item – Sharka Drives Laguna Seca
Posted on Wed, 25 Oct 2017 04:07:52 +0000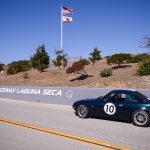 I get to drive Sharka in anger at Laguna Seca. A lifelong dream.
Read more...
Bucket List Item – Attend Miatas at MRLS
Posted on Sun, 22 Oct 2017 18:45:52 +0000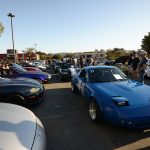 I've wanted to attend Miatas at MRLS ever since it became a thing. Just to hang out with so many Roadsters and enthusiasts? Yes please.
Read more...
Bucket List Item – KINOD Caravan
Posted on Tue, 17 Oct 2017 20:57:03 +0000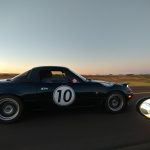 After so many years in Miatas, I have a huge Bucket List. In October 2017, I got to scratch off a bunch of items.
Read more...
NC Gauges Finally Exist!
Posted on Tue, 12 Sep 2017 15:49:30 +0000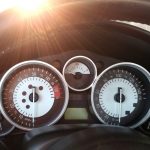 revlimiter NC gauges are in stock!!! Read this to learn a bit about what was required to make them.
Read more...